2016 Chevy Volt discounts try to spur sagging sales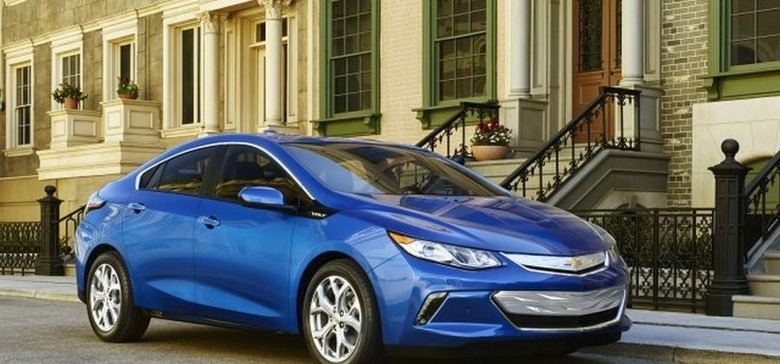 Chevy has only just started to roll out its refreshed 2016 Volt extended range hybrid in the States. Despite the fact that the car is just now heading to dealerships, Chevy is already offering discounts on the car in some areas to try and spur sales. Most states won't get the second-gen Volt until 2016 as a 2017 model.
Through November 2 shoppers in areas where the new Volt is available can get $1000 off as part of the Volt Incremental Consumer Cash Program. The program is only available in California, Connecticut, Massachusetts, Maryland, Maine, New Jersey, New York, Oregon, Rhode Island, and Vermont.
Those are the only states where the 2016 Volt is expected before next year. The new discount can't be combined with any special interest rates, but Chevy is allowing buyers new to GM an extra $500 off the car. Buyers of the first generation Volt can get nice discounts with $2,500 incentives nationwide through November 2015.
Owners of Chevys can also get $2,500 loyalty cash for buying another Chevy. It's unclear if you can combine the loyalty cash and the other $2,500 rebate. Chevy is producing the 2016 model year on a shorter schedule than normal and rolling 2017 models out by the middle of 2016. The 2016 Volt is rated for 106 MPGe, a nice upgrade from the previous model.
SOURCE: Greencarreports