2016 Camaro SS Red and Black Accent Packages to Preview at SEMA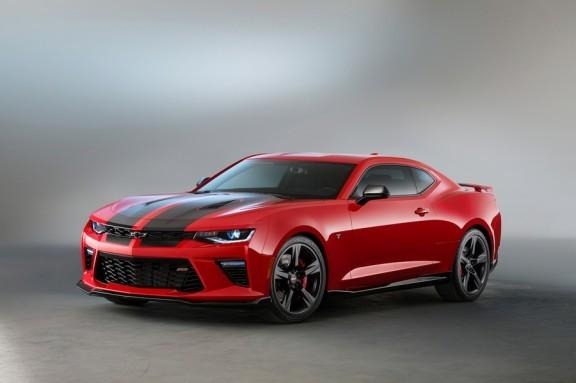 Chevrolet plans to preview a couple production packages for the Camaro SS at SEMA 2015 when the show kicks off next month. The Camaro SS Red Accent and Black Accent packages show off components that will be available on the new Camaro SS. Among the parts and accessories being shown off are three new aluminum wheel designs.
The wheels will be available in multiple finishes. Chevy will be showing off grille kits with six body-color inserts for LT and SS models. The Grille kits will also be offered in chrome or primed for custom painting. A blade style rear spoiler and ground effects kit will be unveiled availed in ten different body colors. Graphics packages with rally stripes and fender hash marks will be offered.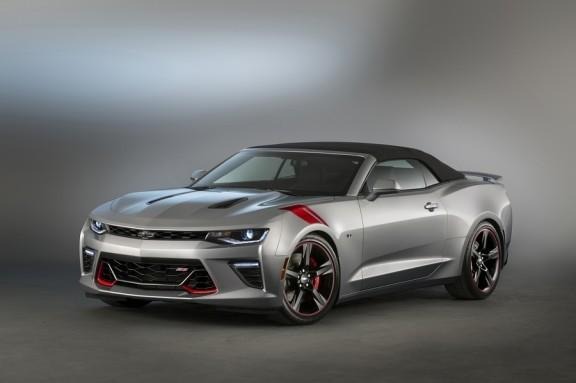 Interior trim kits with knee pads and door accent trim will be available in multiple colors. A performance exhaust kit for the SS and LT models will be offered, but not compatible with the dual-mode exhaust system.
Suspension lowering kits for SS and LT models will be unveiled along with performance air intake for the SS. Engine covers for SS and LT V6 models will be on display as well. The SS Red Accent Package is self-explanatory and is a silver car with red graphics and red leather. The black accent package has darkened taillights, black emblems, and more.
SOURCE: Chevrolet