2016 Camaro Convertible revealed with Chevy's smartest roof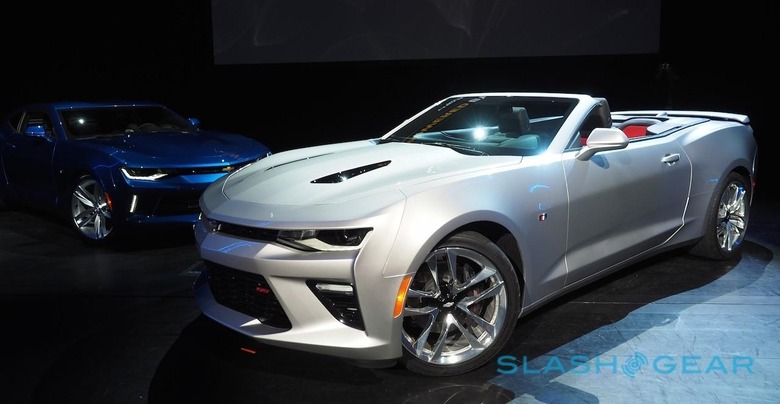 Chevrolet has chopped the roof off its everyman sportscar to create the 2016 Camaro Convertible, though this is no hack-job soft top. While it may not have a folding metal roof, the Camaro Convertible does get what Chevy is calling the most advanced lid of the segment, not only fully-powered in operation but with automatically releasing and securing latches, and a powered hard tonneau cover that makes the whole thing a hands-off experience.
In fact, so fully automatic is the convertible process, it can be completed remotely via a button on the Camaro's keyfob. If you're in the car, it'll operate at speeds up to 30 mph.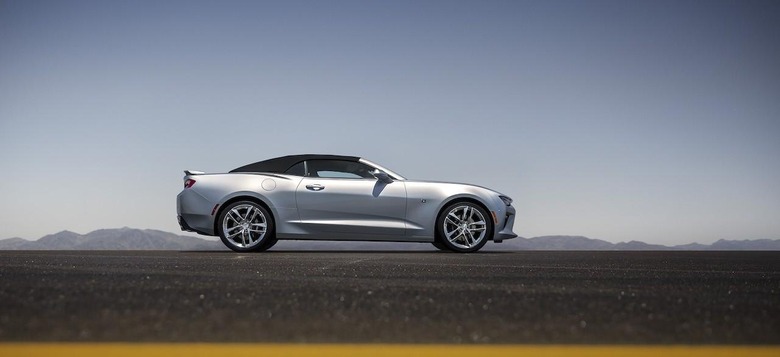 As for the roof itself, that manages to stick relatively closely to the profile of the 2016 Camaro Coupe that Chevrolet revealed back in May.
It's made of multiple layers sandwiched together, including some for thermal insulation, and others acting as acoustic barriers. Thanks to some clever design work, the roof folds away completely below the car's beltline, with the tonneau cover automatically covering it up.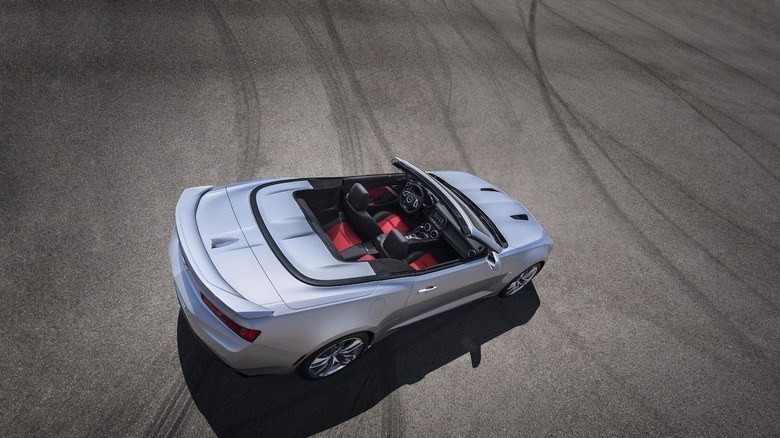 Convertibles have, historically, suffered from weaker driving dynamics than their coupe cousins. Removing the roof brings with it the potential loss of stiffness, but Chevrolet claims that, since the 2016 Camaro was designed with both body-styles in mind from the outset, that compromise has been avoided.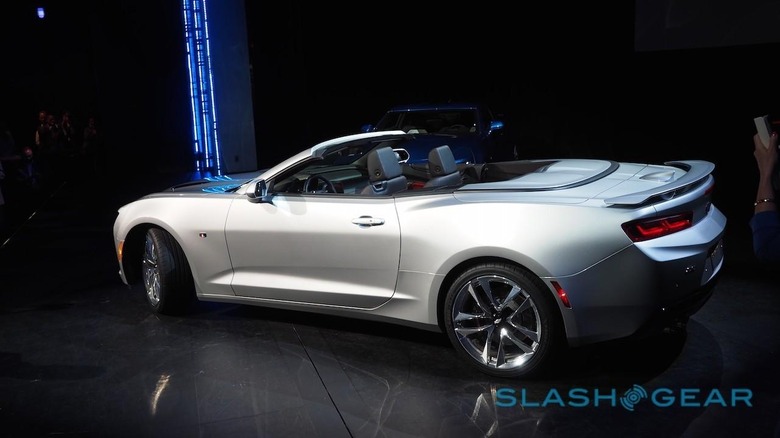 It's around 200 pounds lighter than the old Camaro Convertible, too, and will be offered in LT and SS trim. Engine choices will be the same 275 HP 2.0-liter turbo four-cylinder, the 335 HP 3.6-liter V6, and the 445 HP LT1 6.2-liter V8 of the coupe, each available with a choice of eight-speed automatic or six-speed manual.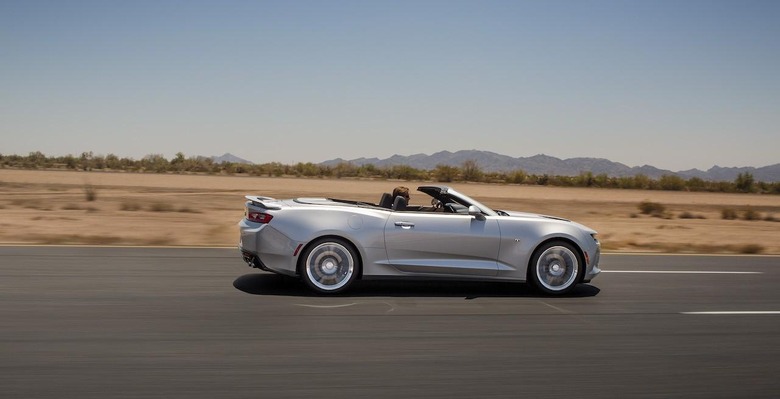 The new Camaro is certainly shaping up to be an impressive upgrade. Back when we took the 2016 Camaro Coupe for a spin, the improvements in driving dynamics, particularly the weight loss, were instantly appreciable over the old car.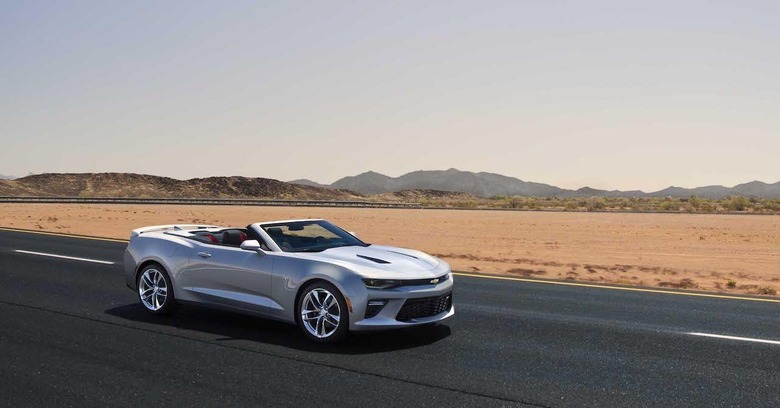 If the Camaro Convertible can indeed keep that taut experience, Chevrolet may have a hit on its hands in the sunshine states.
Chevrolet is yet to confirm pricing for the 2016 Camaro Convertible, which is expected to hit dealerships in the US in early 2016.