2016 Cadillac CTS-V confirmed for NAIAS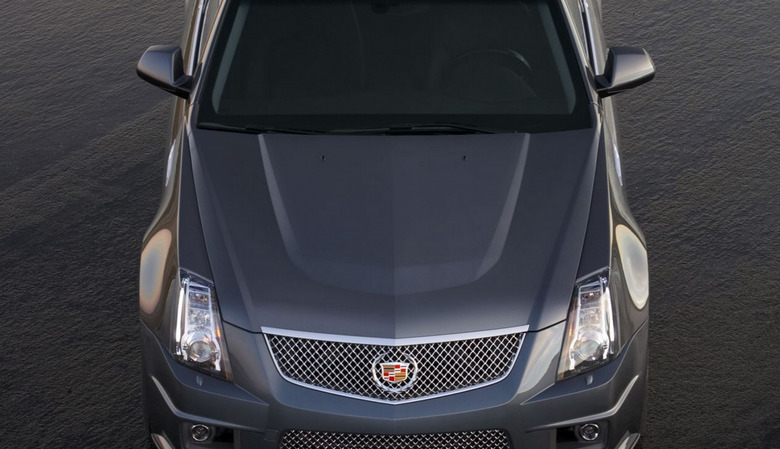 On the 13th of January in Detroit we'll be catching our first glimpse of the 2016 Cadillac CTS-V. This has been confirmed by General Motors and is suggested to bring the Cadillac V-Series "to the next level." This vehicle will be shown alongside the 2016 Cadillac ATS-V, the second in line in this next-generation family of track-capable cars. This will be the third-generation CTS-V and, given the track records the previous models have set – and the pricing schedule set by previous models VS their higher-priced competitors – this release aught to be a doozy.
Previous generations of the CTS-V included three body styles, one introduced all the way back in 2004, then two more were first shown off in 2010. The first was a 4-door CTS-V sedan, then in 2010 we saw a sport wagon and a coupe. The CTS-V is derived from the Cadillac CTS line, bringing on a high-performance luxury sedan for the public.
NOTE: Above you're seeing an earlier model of the CTS-V – the test-track version of the 2016 model can be see in a video at the bottom of this article.
Performance in past generations is obvious. The CTS-V Sedan is clocked by GM at 0-60mph in 3.9 seconds, while the Coupe and Wagon both make the run at 4.0 seconds.
The CTS-V Sedan broke the Nürburgring Nordschleife lap time record for a production sedan on factory tires back in 2008 – quickly (narrowly) beaten by the Porsche Panamera Turbo, but still – have a peek:
First glimpses of the 2016 model CTS-V were also spied recently – on the same track.
Can't wait to see the real deal in January – coming up quick!