2016 Buick Cascada Drops Top With Compact Convertible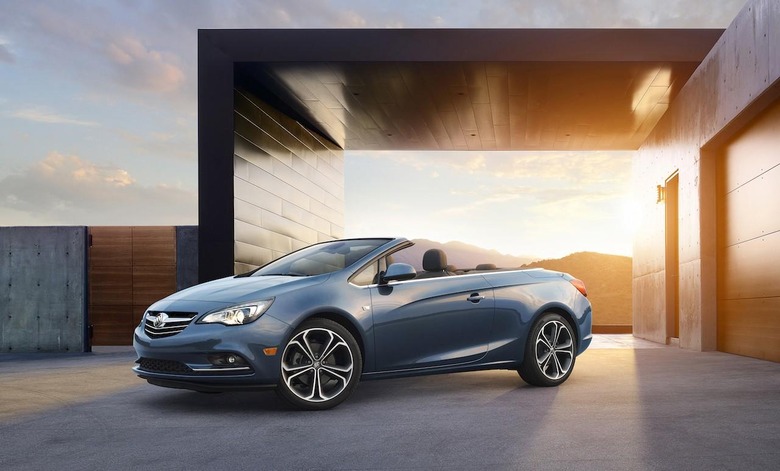 If there's one thing Detroit in January needs, it's a new convertible, but GM couldn't resist bringing the new 2016 Buick Cascada drop-top along to the show. The 2+2 has a soft-top, rather than the more fashionable retractable solid roof other convertibles sport, and is a rebadge of the Opel Cascada already available in Europe. That includes an engine perhaps at odds with the US taste for big coast highway cruisers, with a 1.6-liter turbo four-cylinder under the hood.
That's paired with a six-speed auto transmission, together mustering 200 HP and an estimated 206 lb-ft of torque. Performance figures are yet to be confirmed.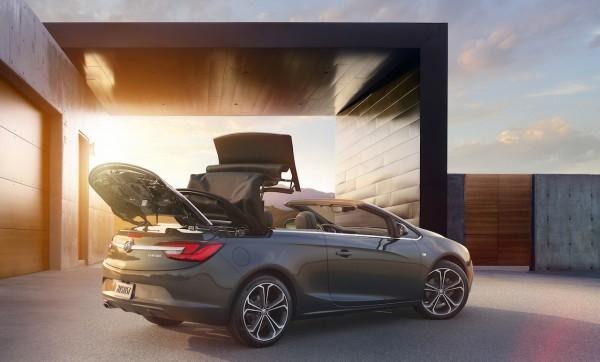 Perhaps more important than 0-60 is how fast it takes to get the roof down, with Buick saying the Cascada can shed its top – or, conversely, bring it back into place when the first rain starts to hit – in 17 seconds. It'll operate at speeds of up to 31 mph, too.
Inside, there's room for four, with both the front seats and steering wheel heated. A 7-inch Buick IntelliLink touchscreen is in the center stack, supporting Siri Eyes Free – though not CarPlay or Android Auto – and OnStar 4G LTE is baked in as standard.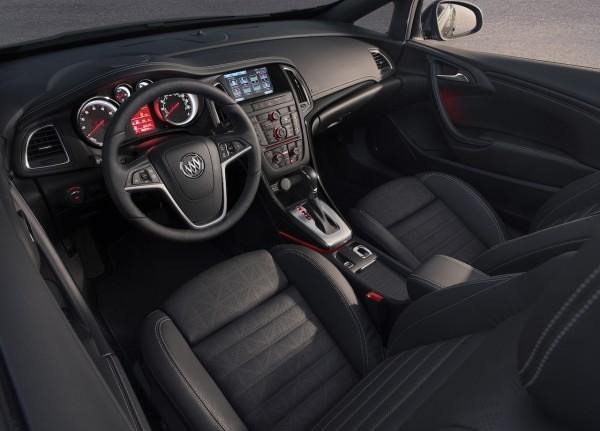 The front seats power forward automatically when the seatback is given a shove, for access to the rear, and the front seatbelts are automatically presented on handy little extender-arms.
More reassuring, though, are the pop-out protection bars that spring from behind the rear seats if the Cascada feels like it might flip. Other safety features include lane-departure warnings, rear park assist and a rear-view camera, and rain-detecting wipers.
Buick expects the Cascada to go on sale in early 2016, with pricing yet to be confirmed. There'll be more from the Detroit Auto Show 2015 in the SlashGear Cars Hub.