2016 BMW M4 GTS available in the US for the first time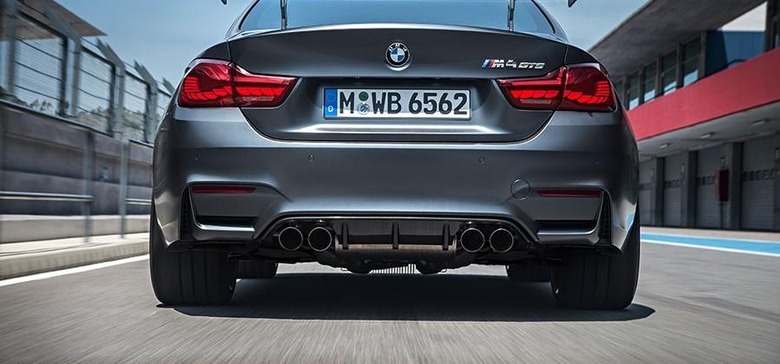 BMW has announced one of the most special M4 models ever offered to American buyers, the M4 GTS. In the past most of the special higher performance versions of the M3 and M4 were only offered to buyers in Europe. This time out BMW has announced that it will be offering the potent M4 GTS to buyers in the US for the first time.
The M4 GTS is aimed directly at drivers who want to spend time on the track and packs 493 bhp into a chassis that is ready for track time. BMW says that the M4 GTS put down a time of 7 minutes and 28 seconds at the Nürburgring-Nordschleife. BMW is making the M4 GTS a very limited edition with 700 units made around the world.
Out of that 700, only 300 of these cars will come to the US. The engine is the M TwinPower turbo 6-cylinder and it is fitted with a water injection system. The water injection system helps to keep the engine producing power and torque no matter the thermal constraints. The M4 GTS can reach a top speed of 189.5 mph and can reach 60 mph in 3.7 seconds. The water injection tank is located in the floor of the trunk and holds 1.3 gallons of water and the pumps give the injectors a pressure of 145 psi.
With highway driving, the tank needs filled up with every fifth tank of fuel. During track driving, the tank may need filled with each fuel up. The transmission is a 7-speed M double-clutch unit shifted with paddles. The car also has 3-way M adjustable coilovers and is fitted with M Carbon Ceramic Brakes. The rear seat is deleted in the GTS and replaced with a roll bar and extensive weight reduction is performed inside and out. Pricing and availability are unannounced.