2016 Alpina B5 Biturbo Makes the M5 Look Plebian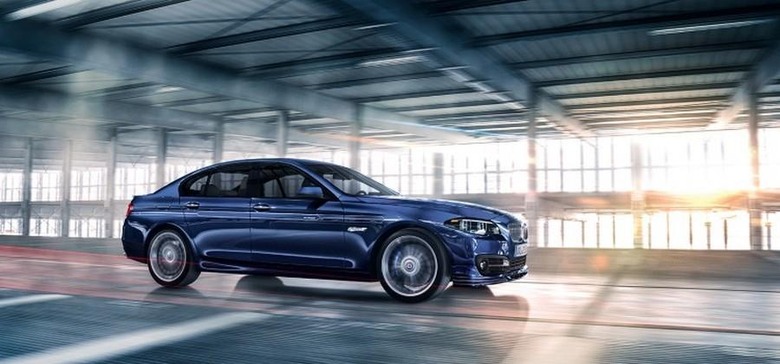 There is no denying the fact that the BMW M5 is a fast and powerful car. For those who want more power than the M5 has to offer can pay more and get the M5 Competition Package that adds a bit more power at 15hp more than stock. If you want even more than that, you need to go to Alpina.
Alpina has unveiled its new B5 Biturbo and the car packs 600hp and 590 lb-ft of torque. The engine under the hood of the B5 is an Alpina massaged version of the BMW 4.4L twin-turbo V8 engine backed with an 8-speed auto.
The M5 uses a flappy paddle dual clutch, which sounds superior. Alpina says that the mighty B5 can rocket from naught to 62mph in 4.2 seconds. That is only 0.1 seconds faster than the normal M5. I'd wager traction is an issue with that much power and torque under foot.
Alpina also massages the interior of the B5, adds customized suspension, stickier tires, an aero kit, and gives the car a limited slip mechanical differential. The best news is that you can get the B5 as a wagon, few things are cooler than speedy wagons with room for gear and people.
SOURCE: Autoblog