2015 Zero Motorcycles lineup: better designs, longer ranges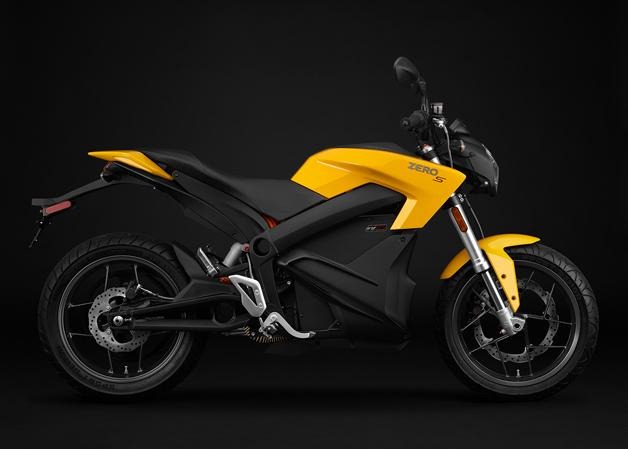 Around this time last year, Zero Motorcycles showcased its 2014 lineup of electric motorcycles, and now the company is back to unveiled its 2015 bikes. With the new models comes designs that are distinct but improved in multiple ways, not the least of which is a boost to the range they get on a charge.
The Zero S, Zero SR, and Zero DS models have all been outfitted with batteries that have a 10-percent increase in capacity, helping facilitate the new longer range of up to 185 miles in the city (when coupled with the Power Tank accessory). The number drops down to 115 miles when cruising at 55MPH, and to 94 miles when cruising at 70MPH.
As far as design changes go, the three aforementioned models feature cast alloy wheels and a carrier-less front rotor. The front axle is hollow, the mirrors have been improved for better visibility, and the entire design has been slimmed down — most of which contributes to a lighter ride.
Bosch anti-lock brake systems, Showa suspension, and Pirelli tires have all been used on the new models, as well as new throttle controls that Zero Motorcycles calls "more robust". The suspension systems have been tweaked specifically for each model, as well. The bikes feature the Z-Force air-cooled motor, and Zero hails its bikes as requiring no regular powertrain maintenance.
The changes have added $400 to last year's price tags, putting the Zero S at $13,345, the Zero SR at $17,345, the Zero DS at $13,345, and the Zero FX at $9,845. Those who spring for the Power Tank accessory for longer miles will shell out $2,495. The bikes can be ordered as of today.
SOURCE: Autoblog