The 2015 Yamaha YZF-R1 and R1M motorcycles have been unveiled, the latter of the two being a limited edition model. With the R1 comes many bragging points, not the least of which is the new engine and 200 horsepower. A new chassis decks out the model, and if all goes as planned, Yamaha will be rolling out the machines in early 2015. Both models sport changes over the previous year, with the R1M building upon the solid foundation that is the 2015 R1.
The 2015 R1 model weighs in at 443lbs, and boasts a 4-cylinder 998cc engine. The front and rear suspension can both be adjusted, and Yamaha has elected to use a slightly larger tire on the back of the bike than the last model (200/55/17). The wheelbase measures in at 55.9-inches, and a variety of traction and slide controls are tossed into the mix.
There's full throttle launch control and a quickshifter for upshifts, as well as a slipper clutch and linked ABS braking. A roster of gyroscopes and accelerometers have also been implemented as part of the Inertial Measurement Unit — a six-axis setup for keeping track of yaw, pitch and roll, which communicates the data needed for the aforementioned control systems and similar features to function.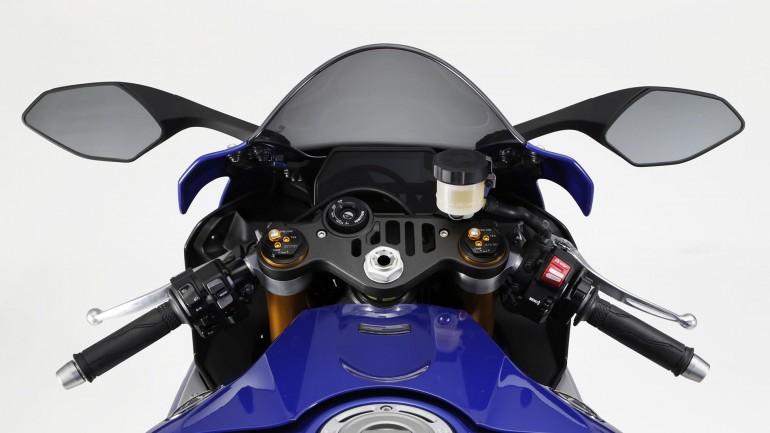 The dash design is notably different over past model, and the same you'll find in the higher-end R1M, which builds upon the R1 with things like a manual mode and data logging to a connected smartphone. When the bikes arrive in February, the R1 will be priced at $16,490 USD, while the R1M will be higher at $21,990 USD.
SOURCE: Gizmag