2015 Kia Soul EV priced up for all-electric drivers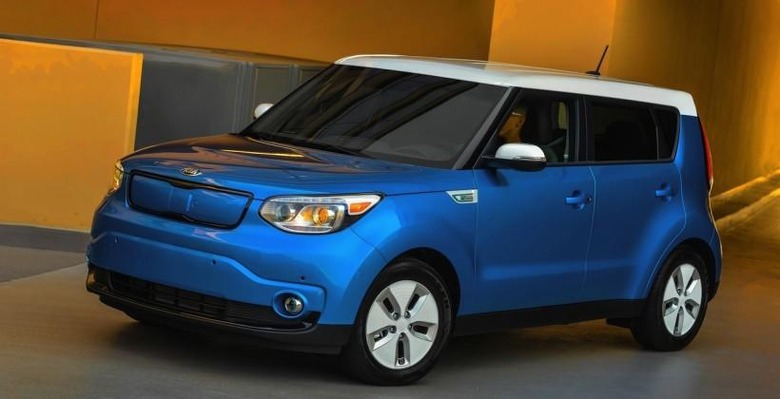 Kia has priced up its 2015 Soul EV, the all-electric version of its city car, offering a 93 mile range from a full charge. The Soul EV will kick off at $33,700 for the Base version, Kia has said today, though federal tax rebates could knock that down by as much as $7,500, at least in the initial launch markets.
That brings the sticker to $26,200, depending on what state you live in. The Base model comes with navigation, a reversing camera, Bluetooth, power windows and a power driver's seat, and crusie control, along with a new heating/cooling system that Kia says is more frugal then the normal version.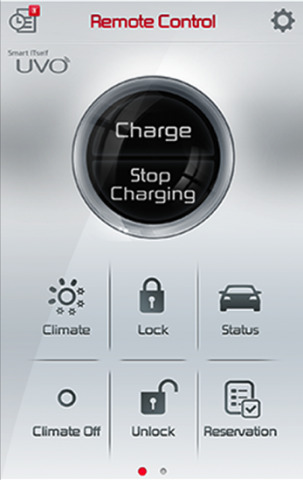 There's also a 6.6kW onboard charger. The official MPGe figures come in at 92 miles on the highway or 120 miles in the city, with an EPA estimate of 93 miles, and a total of 105 MPGe combined.
As for the 2015 Soul EV Plus, that's priced at $35,700 – or $28,200 – and throws in leather trimmed seats with triple-level heating and ventilation in the front. The rear seats are heated, too, and there are projection-style fog lamps and power-folding mirrors.
Both versions will come with UVO EV Services support, Kia's companion app for smartphones which shows battery status and remaining range.
It'll also work as a charging station locator, with the Soul EV hiding its charging port behind the grille.
Through the app, Soul EV owners will also be able to set how long they want their car to charge for, as well as remotely adjust the HVAC.
The 2015 Kia Soul EV will go on sale this fall, initially only in California "with limited availability" the company says.