2015 Ford Mustang GT gets factory line lock and launch control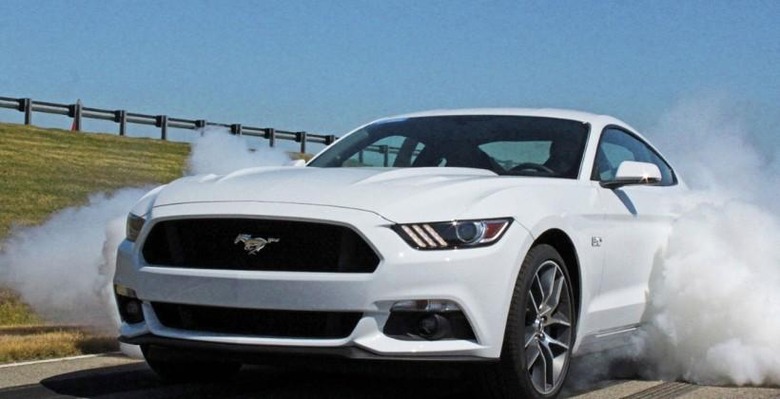 Ford is teasing some of the cool software features that will be offered on the new 2015 Mustang GT including a line lock and launch control. The 2015 Mustang is completely redesigned in celebration of the original Pony car's 50th birthday. Lots of changes have been made for 2015, including a move to independent rear suspension for the first time on all models of the Mustang.
Line lock is something that drag racers use to keep the car in place while doing burnouts. While Ford is aiming this feature at drag racers for the track, you can bet it will be used a lot on the street as well. The factory line lock for the car is an OEM first for the industry and was confirmed back in December 2013.
Line lock will lock the brakes on the front wheels of the car and allow the rear wheels to spin freely. The idea is to heat the rear tires for more grip without the driver making a mistake that sends the car flying down the street. With the line lock feature enabled, when the driver pushes the brake pedal only the front brakes work.
Ford has also added in a launch control to make launching the car easier as well. Adding in these features is a very nice for people who like to drag race their cars on bracket night at the local track. Ford says that these features are for racetrack use only. Ford also says that if you race your vehicle, your warranty is void. Use your line lock at the track and lose your warranty it seems.
SOURCE: Ford