2015 Ford F-150 beats competitors with top safety rating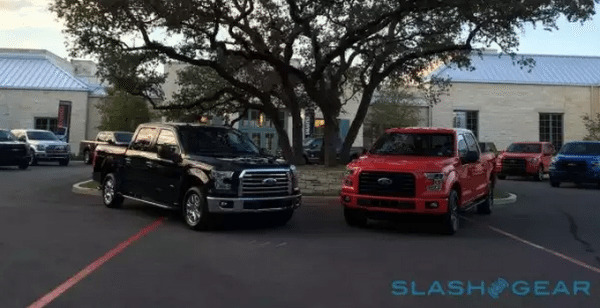 Ford's 2015 F-150 pickup truck has been bestowed with a top crash rating from federal regulators, it has been announced, showing that the switch to aluminum hasn't resulted in any safety compromises. It earned the score while elbowing out some competing trucks, including those from General Motors, which scored a single star lower than the newest F-150. This is also an improvement over the crash test safety rating of its previous steel pickup, promising good things for the auto maker's future.
Ford received a five-star rating for its first crash test safety rating on the 2015 F-150, showing that its switch to aluminum is nothing to worry about while beating out GM's new midsize trucks. It was the Super Crew 4-door specifically that got the 5-star rating, as well as good results on both the side and front impact tests.
Check out SlashGear's 2015 Ford F-150 first drive!
It isn't surprising this is the first iteration of the new F-150 that was tested, given that the four-door Super Crew comprises most of Ford's pickup sales. How the Supercab and the two-door versions will fair in the tests is yet to be seen, but one can be hopeful given the Super Crew's high marks.
Ford had dedicated a lot of effort toward ensuring its aluminum F-150 would be as strong as its steel version, something consumers have been skeptical about regardless. The tests, then, are a boon for Ford, which can not only now puts those fears to rest, but also boast that the model is safer than ever.
SOURCE: USA Today