2015 BMW X5 M and X6 M reach 60mph in 4.0 seconds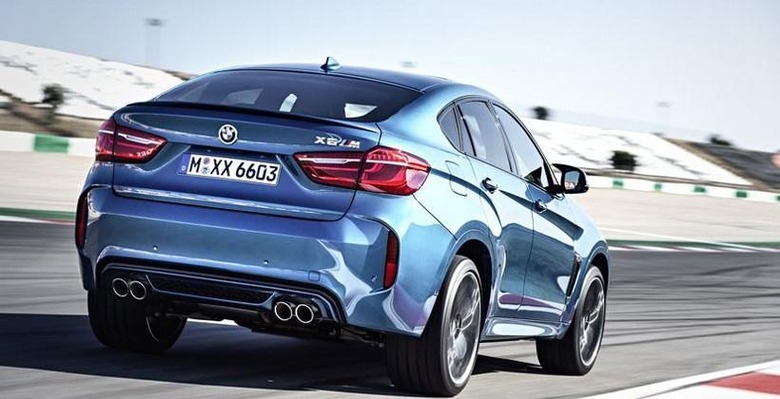 BMW has announced the second generation of the BMW X5 M and X6 M Sports Activity Vehicle and Sports Activity Coupe. Both of the new vehicles are 2015 models and they are designed for comfort, people hauling, and performance. BMW notes that both of the new vehicles use a new eight-speed M Steptronic transmission. Both vehicles also share the same M TwinPower Turbo V8 engine displacing 4.4L.
That turbo V8 makes 567hp between 6000 and 6500 rpm, a 3% bump in power compared to previous models. The new engine makes more torque as well with 53 lb-ft more, equating to 10% more torque than the predecessor. The big V8 produces 553 lb-ft of torque between 2200 and 5000 rpm.
BMW says that despite all the power the engines make, the X5 M and X6 M have improved their efficiency compared to previous models. Fuel consumption in the European cycle has been cut by 20%. Official EPA numbers for the cars will be available closer to launch. Top speed for both vehicles is limited to 155mph.
BMW has added two new M exclusive paint colors called Long Beach Blue metallic and Donington Grey metallic. Both models have BMW xDrive AWD using a multi-plate clutch that allows variable distribution of drive from 100% rear to 100% front. The 2015 BMW X5 M will start at $99,650 with the BMW X6 M starting at $103,050. Both will be in showrooms by spring 2015.
SOURCE: BMW