2015 Acura TLX Prototype teases showroom car for 2014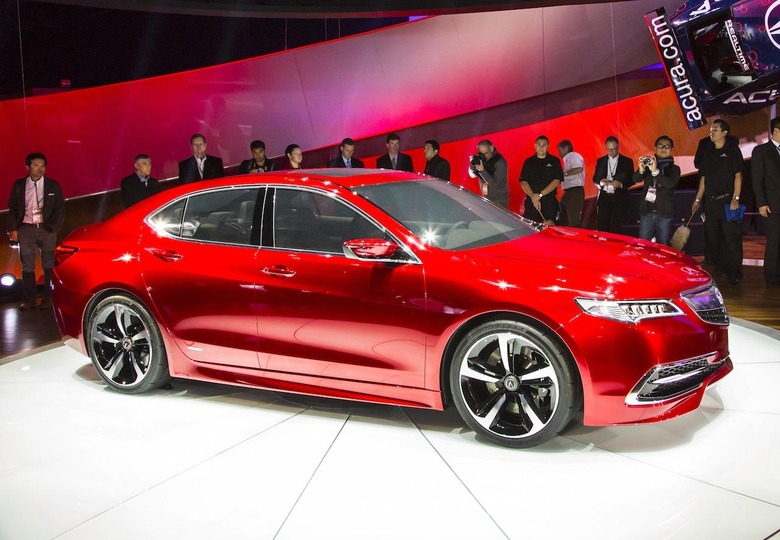 Acura has revealed the 2015 TLX Prototype, the company's near-road-ready concept of what what a performance luxury sedan should look like. Set to hit dealerships in production form midway through 2014, the actual TLX won't have some of the more appealing elements of the TLX Prototype, but will share its overall exterior with cropped overhangs compared to the outgoing TL, and be offered in two- and all-wheel drive forms.
There'll also be a new version of Acura's Super-Handling All Wheel Drive (SH-AWD) and Precision All-Wheel Steer systems, and a choice of two engines. The new 2.4L 16-valve four cylinder will use the i-VTEC valvetrain and a new 8-speed dual-clutch transmission with torque converter, while the 3.5L SOHC V6 will get a new 9-speed transmission.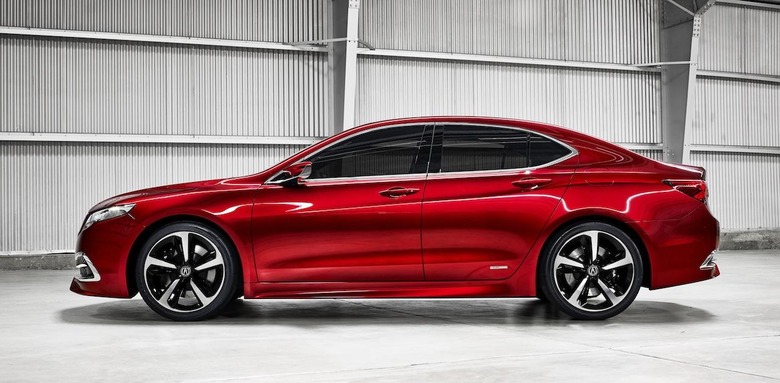 Either engine will get the Precision All-Wheel Steer system in the two-wheel drive models; the SH-AWD system will only be offered with the 3.5L engine. All will get customizable driving modes, rtanging from Econ, Normal, Sport, and Sport+, which will tweak the electric power steering, throttle response, SH-AWD/P-AWS settings, transmission shift mapping, Active Noise Control, and even how the HVAC operates.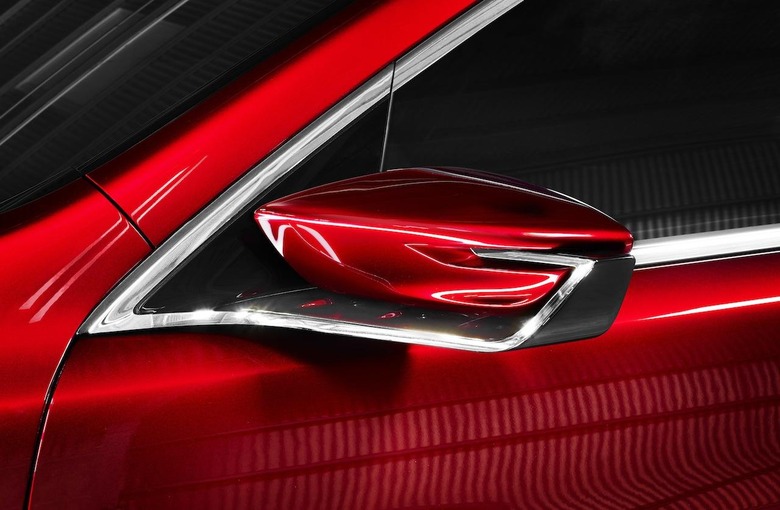 Unfortunately, some of the more eye-catching elements of the TLX Prototype won't make it to the production car. The 18-inch wheels we could live without, but the side mirrors – which use a moving LED glow to show turn direction – are stunning and will be sorely missed.
There'll be plenty of safety tech on the production car, with collision avoidance, lane departure warnings and assistance, adaptive cruise control – which will be able to automatically follow other traffic when at lower speeds – and blind-spot indicators. Unfortunately Acura isn't previewing what the interior will look like at this stage; that'll have to wait until the production TLX makes its debut later in the year.