2015 Acura NSX concept revealed at NAIAS 2013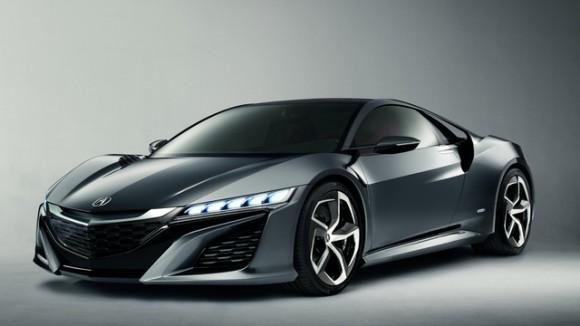 Today at the North American International Auto Show in Detroit, Michigan, Honda officially unveiled the 2015 Acura NSX. It's the company's second try at an NSX concept, after they revealed the 2012 NSX concept at last year's show. This new model looks relatively the same overall, with just a few minor changes coming in 2015.
The 2015 NSX Concept maintains its low and wide stance that we saw last year, and the car is highlighted by clean, modern, smooth, and simple surfacing, with edgy details that communicate a supercar feel and attitude. The overall shape reminds us of Audi's own R8 supercar, with the slanted rear that goes all the way back to the tail.
[vms 3196f05ac29810b924ac]
Acura NSX production ended in 2005, and it's seen a long history that goes back to 1990, when the first-year NSX was released. The 2015 model will feature a mid-mounted V6 engine with a seven-speed manual transmission. The car will also feature three electric motors that will work together to help drive all four wheels, and to assist with acceleration and braking.
[vms 99b38b5b60cae531c496]
This "Sports Hybrid AWD system" is expected to deliver V8 performance with "better-than-four-cylinder" fuel economy. Indeed, a three-motor, mid-engine supercar sounds like the ideal machine for a brand attempting to distinguish itself as a luxury and performance company without waste or excess. As far as price goes, there's no set cost yet, but Acura says it will cost more than the Nissan GT-R, which already starts shy of $100,000.