2014 SRT Viper strikes in Detroit with new color and options package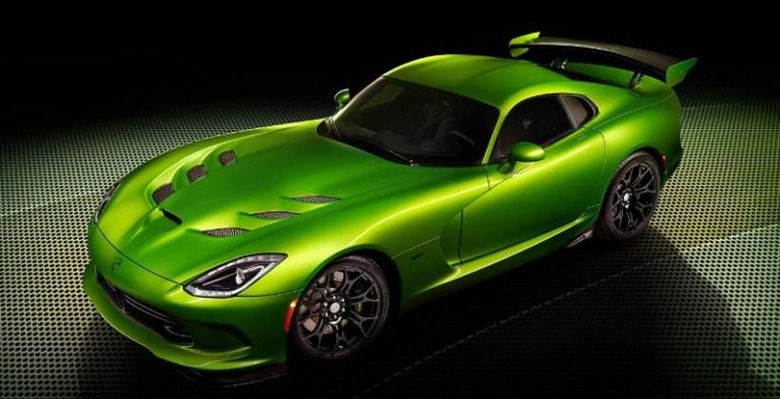 With the North American International Auto Show kicking off today in Detroit, there will be a lot of news in the car world over the next week or so. This is the first major auto show in the US each year and a number of new vehicles will be unveiled at the show. SRT is on hand with its 2014 Viper.
The 2014 SRT Viper is being shown off at the show in a slick new green color called Stryker Green. The new green hue will be available across the entire Viper line. SRT says that the green color is an evolution of the Snakeskin Green color introduced in 2008.
SRT says that the Stryker Green color has green and yellow pigments and is designed to give a liquid mercury appearance. SRT is also announcing a new package for the 2014 Viper called the Grand Touring package. This package gets a number of nice features that will make the car more enjoyable.
The new package has standard Nappa leather seats, five mode electronic stability control, and two mode Bilstein DampTronic Select suspension. That suspension and stability control was previously only offered on the Viper GTS. This options package will only be offered on cars in Stryker Green and Venom Black. The green color will launch in February. Pricing on the options package is unannounced.
SOURCE: Drive SRT