2014 Porsche 911 Turbo boasts AWD and rear axle steering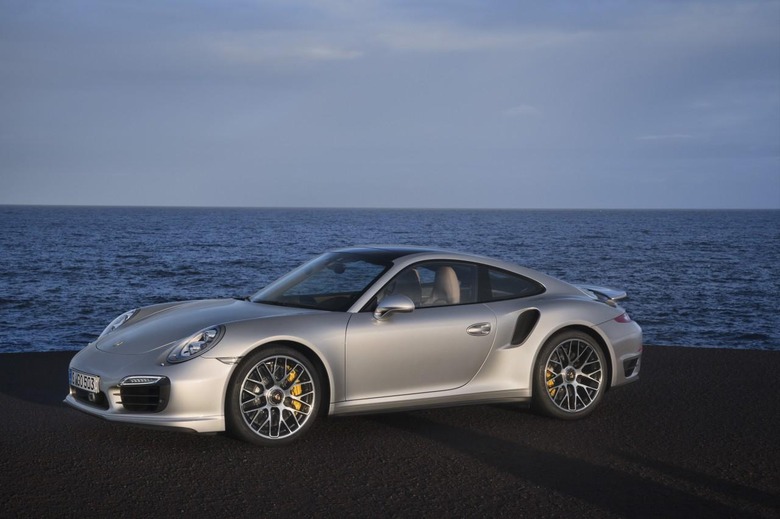 Porsche is celebrating 40 years of the 911 Turbo with quite a bang. The company has revealed the 2014 911 Turbo and Turbo S today, which come with some new features not seen before in a 911 Turbo, including a new all-wheel drive system, as well as active rear axle steering, which helps the car make corners more easily.
The rear axle steering feature is quite unique and rather odd to think about. Essentially, the steering angle of the rear wheels can be adjusted by up to 2.8 degrees, and this changes depending on how fast you're going. The rear axle consists of "electro-mechanical actuators" that change the degree of the rear wheels, so when you turn the 911 Turbo going under 30 mph, the rear wheels are ever so slightly turned in the opposite direction, which shortens the wheelbase, giving the car better cornering abilities.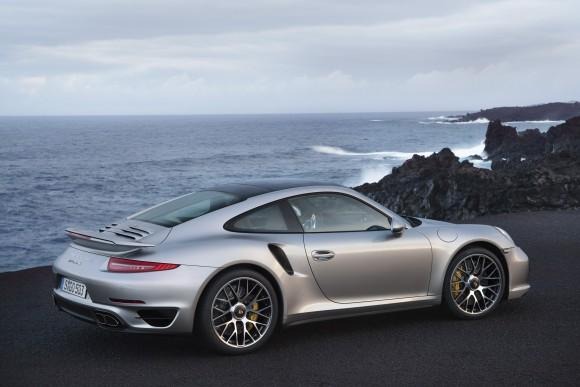 At speeds above 50 mph, the steering system steers the rear wheels parallel to the front wheels, which extends the wheelbase and gives the car better stability at high speeds. It's an interesting concept, and one that allows the car to go under 7:30 at the Nurburgring, according to Porsche. As for the engine, the 911 Turbo sports 520 horsepower, while the Turbo S has 560 horsepower.
Unfortunately, though, the new car won't come with a manual transmission option, but Porsche claims that the 911 Turbo S can reach 60 mph from a standing position in just 2.9 seconds, which is mighty quick for a production car. As for price, The 911 Turbo will cost $148,300, while the 911 Turbo S begins at $181,100.