2014 Mercedes B-Class Electric Drive pricing announced with 85-mile driving range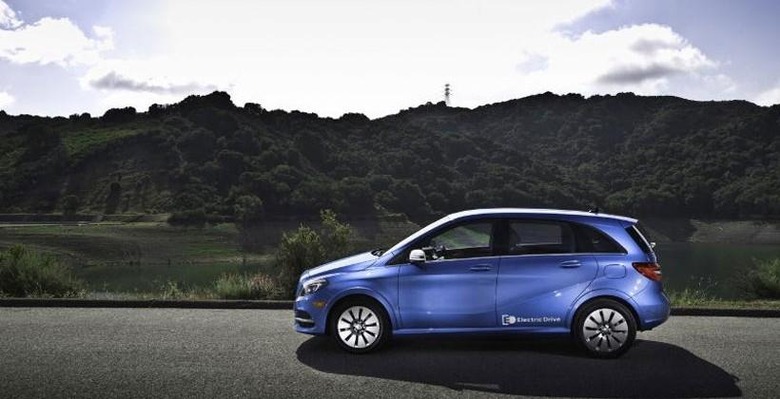 Mercedes has announced the official pricing and availability window for its very first all electric car in the US. The car is called the 2014 B-Class Electric Drive and it will sell for $41,450 plus a $925 destination and delivery charge. Mercedes says that the car might be eligible for federal tax credits of up to $7500 to offset some of the purchase price.
Mercedes will launch the car in the US this summer. A more precise launch date is expected to be announced closer to launch. Mercedes uses a front wheel drive platform for the B-Class Electric Drive and the car has a 28 kWh lithium-ion battery pack. A number of safety features are built into the car including collision prevention assist with adaptive brake assist.
Attention Assist is also built into the car to help the driver keep focused on driving. Mercedes includes three years of mbrace2 with access to EV apps and Vehicle Home Page. Power output for the electric motor is 177 hp with 251 lb-ft of torque.
Mercedes estimates that the driving range is 85 miles on a full charge. Charge time to give the car enough power to cruise 60 miles is under two hours with a 240v charger. The car can reach 60mph in 7.9 seconds. Mercedes covers the battery packs in the car for up to 100,000 miles and that warranty covers loss in charge capacity and defects.
SOURCE: MBusa