2014 KIA Sorento And Forte First Drive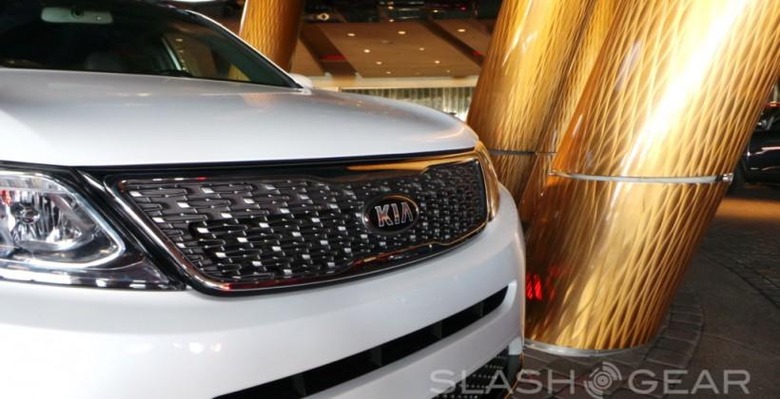 To kick off 2013 Kia Motors has already hit the ground running announcing three new vehicles to grip and rip the road. Those being the all new 2014 KIA Optima and Forte back at the LA Auto Show, followed by the new Forenza in Detroit. While they have plenty more to come this year, today SlashGear will be enjoying an exclusive first hand look (and test drive) with the first two. Today we're proud to bring you live coverage from the Kia First Drive event in Scottsdale, AZ, for the all new Sorento and Forte.
Kia has been on the forefront of design and elegance ever since they launched their extremely popular and redesigned Optima, and you can't forget the unique yet edgy Kia Soul (see our review) and now we're getting a look at their newest offerings. The all new just announced vehicles mentioned above have been completely redesigned for the new year, and we'll be getting up close and personal with both. Today SlashGear will be taking part in the official Kia First Drive for these vehicles. Be sure to check back later today for our hands-on coverage while we take both rides for a spin through the desert and red rock mountains of Scottsdale, Arizona.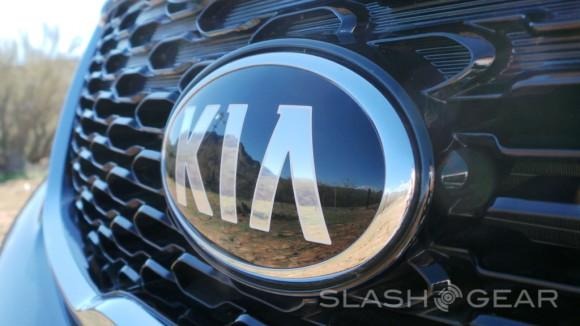 Now the Kia Sorento might not look new at first glance, but for 2014 they've redesigned the front and rear facia, and then the important parts come under the skin and hood. The interior has been completely redesigned with Kia stating over 80% has been changed, tweaked, redesigned, or improved. Add in plenty of luxury amenities, a new 7-inch TFT gauge cluster, followed by their awesome 8-inch UVO infotainment system they've really set the bar. Being tech lovers here at SlashGear we'll be sure to get up close with their new 8-inch UVO entertainment system, complete with Google Maps, and much much more.
You can see more from our announcement posts from earlier this year, but the new V6 offering, not to mention AWD options and more, KIA has really improved their offering for 2014 – so stay tuned after we take a quick drive with this baby today.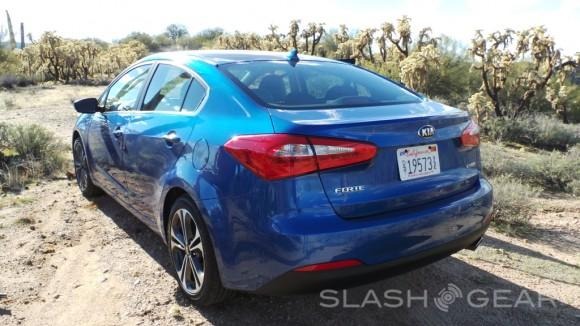 Then we have the Kia Forte. With a radical new look, edgy yet aerodynamic lines, and a smooth Sedan design the Kia Forte for 2014 looks to take on the road full stride. Kia aimed to make this the best option available in its segment, while being elegant and sporty, and with the Forte they certainly deliver just that. With a new 2.0 4-cylinder engine pushing 173 horsepower and all the features and UVO infotainment that's kept KIA users happy over the past year, the all new Kia Forte looks pretty impressive. We'll be giving both of these vehicles a nice test drive and checking out the fresh interior later today.
Stay tuned right here to SlashGear for all of our live coverage, additional details, tons of pictures and much much more.