2014 Corvette design dates back to 1997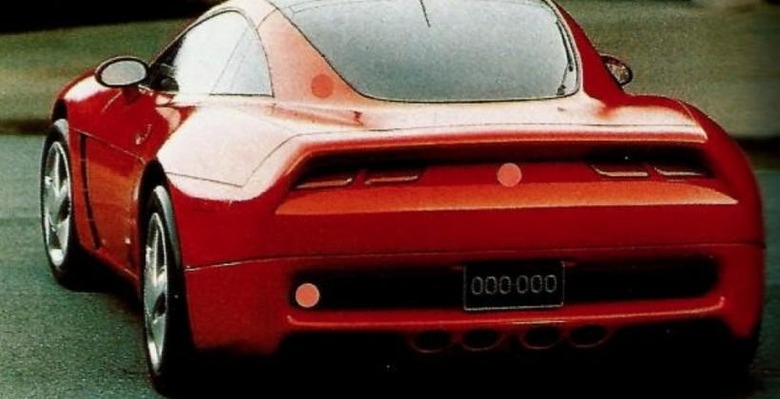 When General Motors and Chevrolet unveiled the 2014 Corvette C7 Stingray last month, it received mixed reactions. Yes, it's an amazing-looking car, and the redesign makes it more sleek than ever. However, many critics were upset that Chevrolet ditched the iconic rounded taillights in favor of a new look. Then again, this isn't the first this has happened.
When Chevrolet was planning to redesign the Corvette starting with the 1997 model year, they wanted to stick with something conservative, which meant that a lot of design proposals were thrown out. At that time, the Corvette didn't see a makeover since 1983, so a long-awaited redesign was definitely due, but it seems the company didn't want to surprise too many people.
One of the design proposals that Chevrolet threw out was the one pictured above. It looks quite familiar, right? The taillights are same square shape of the 2014 model, and the quad-exhaust is all there in the middle (which showed up on the Corvette C5 actually, so that's sort of out of the question). This particular design, though, was deemed too crazy for 1997, so it was eventually thrown out.
However, here in 2014, it seems the design is ready for prime time, and while many thought that the 2014 Corvette's taillights came straight from the recently-redesigned Camaro, it seems that the Camaro might have actually gotten the idea from this 1997 Corvette design proposal. Plus, the 2014 model has the same overall fastback shape and the diagonal air vents towards the front. Coincidence?
[via Jalopnik]