2014 Corvette C7 Stingray To Appear As Autobot In Transformers 4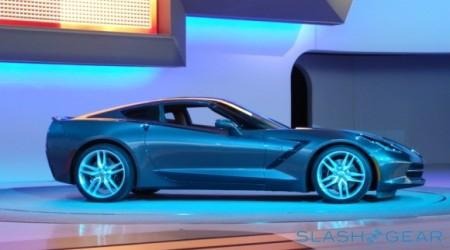 The new 2014 Corvette C7 is gaining popularity in the mainstream, mostly due to its bold new design that gets rid of the Corvette's iconic circular taillights, as well as introducing a slightly new body design overall. The car's latest appearance will be in the upcoming Transformers 4 movie as one of the many Autobots that will be featured.
The Corvette C7 will feature a bright green paint scheme along with what looks to be a large spoiler mounted on the back. The movie's director, Michael Bay, calls this unique Corvette a "special race-inspired" version that will be used for the movies. We're not so keen on the bright green color, but then again, we don't want to speak prematurely without seeing the movie first.
Another car making an appearance in Transformers 4 is the $2.4 million Bugatti Veyron Grand Sport Vitesse, which has a sleek black and turquoise paint scheme. It's not yet said what role these two cars will play, but we're guessing they'll be a part of the numerous Autobots that we'll see in the film.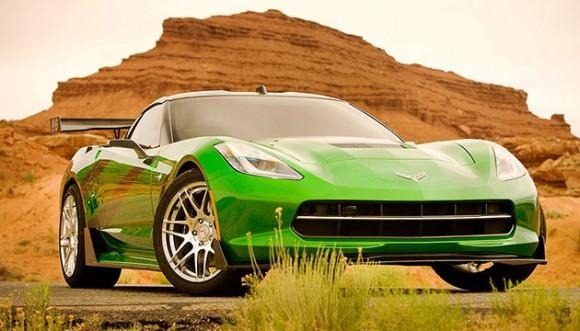 The main Autobot from the franchise, Optimus Prime, is also said to receive a bit of a makeover for Transformers 4, with a more sleeker profile than what we've seen in past movies. As for the cast of the upcoming Transformers 4 movie (which is set to release sometime next year), Mark Wahlberg will play the main character, according to IMDb.
Other cast members that are said to appear in the new film include Stanley Tucci (from The Hunger Games and The Terminal), as well as Kelsey Grammar who starred in the popular sitcom Frasier. Technically, there's no official title for the movie yet, and we don't expect Transformers 4 to be the real title, as the past three movies have never used sequel numbers in their titles.
VIA: Jalopnik
SOURCE: Yahoo Movies