2014 Chevrolet Impala secures your info and your stuff with a PIN-activated faceplate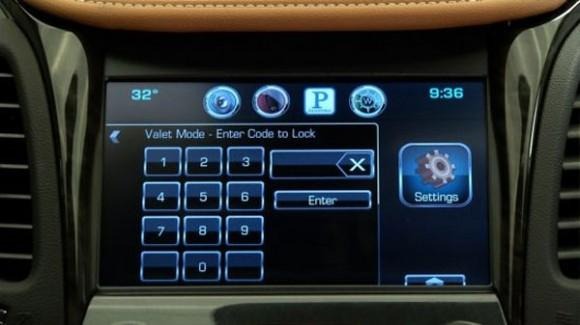 The 2014 Chevrolet Impala has an interesting new valet mode that allows users to shield their personal items and personal information from unknown users. This could be a big deal for a lot of people considering many automobiles save your phone book to internal storage allowing you to dial using your voice while driving. The special valet mode in the new Impala uses the cars available eight-inch center stack display as an interactive touchscreen.
That interactive touchscreen doubles as a PIN-activated retractable faceplate over a secure storage bin that is large enough to hold various personal items. That means if you don't want to take your wallet or iPod into a restaurant with you, you can enter a key code, open the bin, and hide your personal items from prying eyes. Users will only be able to access the items stored behind the faceplate if they have the PIN number.
Not only will entering the security PIN number lock the bin holding your personal items, it also secures any personal data the cars infotainment system contains. That means all of your addresses and contacts stored in the Chevrolet MyLink system will also remain PIN-protected. The system uses a four-digit code likened to a hotel safe.
Chevrolet says that creating the storage space behind the system faceplate was accomplished by moving the MyLink electronics to another location the vehicle. This created space behind the faceplate to act as a storage bin. The Chevrolet MyLink system in the Impala also offers four different skins to change the look and style to suit different drivers. The 2014 Impala will go into production this spring and will initially be offered with a 3.6-liter V6 engine with pricing starting at $30,760.
[via GM]