2014 Cadillac ELR to debut at the 2013 Detroit Auto Show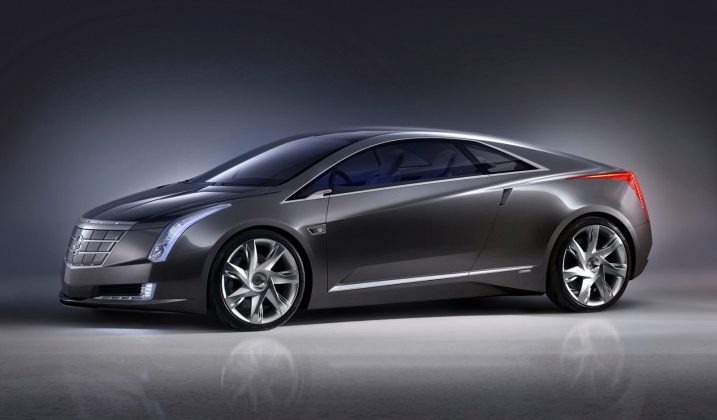 Back in October, we reported that the Cadillac ELR, based on the Cadillac Converj concept vehicle, is slated to enter production in the latter part of next year. Now we have an official date for the vehicle's unveiling: January 15. The Cadillac ELR will have its official debut at the 2013 Detroit Auto Show next month, according to a small announcement from GM.
In September, a series of snapshots surfaced of a prototype ELR out on a test drive, its body covered fender-to-fender in a black and white wrapper. Those images, as well as the slow trickle of information from Cadillac, came months after the initial announcement in August 2011 that the Converj concept car would enter production and emerge as the ELR.
There aren't too many details known about the Cadillac ELR at this point. The vehicle utilizes the same powertrain found in Chevy's Volt, offering an electric motor with a 4-cylinder gas engine that functions as a generator for the motor. Because the ELR prototype is wrapped like a present, we can't see its roof to determine if the vehicle has the same solar panel as its concept car predecessor.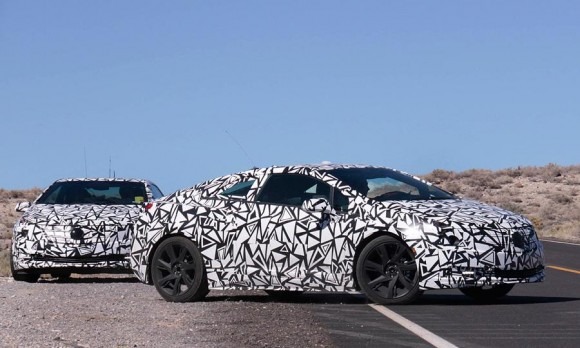 Another big question mark revolving around the ELR is its design; will it resemble the Converj concept, or will it have its own unique style? It is hard to determine the ELR's design based on the prototype due to the wrapper. We can see the prototype's general body shape though, and it demonstrates many of the same features we've seen in the Converj concept. A few minor differences have been observed, however, including smaller wheels and bigger mirrors