2013 Shelby Focus ST Debuts At The North American International Auto Show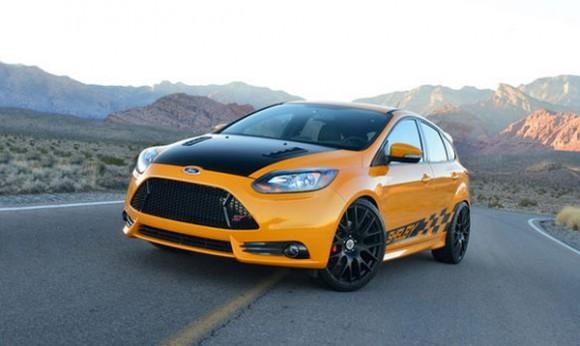 We've see a lot of interesting cars announced during the 2013 North American International Auto Show. The 2013 Ford Focus ST wasn't one of the cars unveiled at the show. This turbocharged hot hatchback has been around for a while now. Shelby American has unveiled a hopped up version of the Focus ST at the show.
While the Shelby name is associated with hopped up mustangs producing significantly more horsepower than normal, Shelby American curiously adds no additional power to its version of the Focus ST. The card develops 252 hp from a turbocharged stock engine. Most of the tweaks Shelby adds to the vehicle come in the form of visual items.
The car gets new wheels, tires, suspension, a new hood with louvers, and three different graphics options. Anyone who's ever priced a Shelby customized Mustang knows that these things are insanely expensive. The customized Focus ST is no different, the package starts at $14,995.
That's on top of the price of the standard Focus ST that will cost you $23,700 at minimum. For nearly $15,000, you can get improvements like bigger brakes, a new exhaust system, a special interior, and a special shifter. Apparently the special Shelby massaged version of the Focus ST will be limited to 500 per year. Honestly, I'll be surprised if they can sell a fraction of that number, considering the car has the same horsepower.
[via Carbuzz]