2013 Nissan Leaf selected as IIHS Top Safety Pick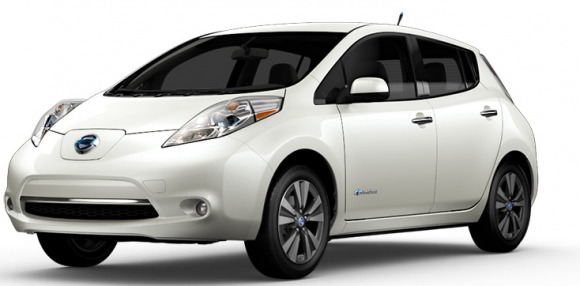 Nissan's 2013 Leaf has received a Top Safety Pick from the Insurance Institute for Highway Safety, which gave the rating after retesting the vehicle due to changes the manufacturer made. The IIHS has also previously bestowed the Leaf with a Top Safety title, having done so with both its 2011 and 2012 models.
The 2013 Nissan Leaf has many standard safety features, such as the side air bags, curtain side airbags, child safety door locks, a traction control system, and more that were part of the features earning it another Top Safety Pick title. The vehicle received "Good" ratings down the board, according to the itemized list, which you can check out here.
The 2013 Leaf was put through a moderate overlap front test crash, a side impact crash test, and a roof strength crash test, with the only one not performed being the small overlap front test. For the three different testing categories, the Leaf was rated as "Good." While such a rating is good for any car, it is worthwhile to point out that the Leaf is an electric vehicle, which are criticized by some as being less safe.
Said Nissan's Director of Electric Vehicle Sales Erik Gottfried: "Driver and passenger safety are top priorities for Nissan and the 'Top Safety Pick' designation by IIHS reflects the design and innovation that have gone into this car to make it a practical, no-compromise electric vehicle. The new, U.S.-assembled 2013 Nissan LEAF provides customers with a remarkable level of value, comfort and security at prices competitive with gas-powered cars in a fun-to-drive package."
[via Green Car Reports]