2013 GM Acadia gets first center airbag in the industry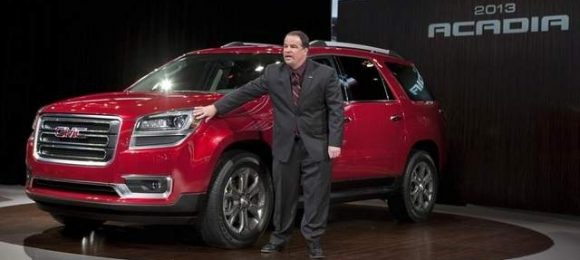 Air bags have been in vehicles for many years now, and while they have undergone changes over the years, they are undeniably saving lives in accidents. It's common today to have both driver and passenger side airbags. In the backseat, many vehicles even have side curtain airbags for the backseat passengers near the doors. Where airbag protection has been lacking has been from the center for the front seat occupants. GM is changing that with the addition of a center airbag for front seat passengers to its 2013 Acadia models.
The Acadia will be the first vehicle to get the center airbag technology. This tech was unveiled in September of last year and is making its way to 2013 model vehicles. In an accident, the center airbag system deploys from the right side of the driver seat. The goal of the new airbag tech is to protect the passenger and the driver from far side impacts.
A far side impact would be an impact on the passenger side with the driver was alone in the car. GM feels that the new airbag technology has a real potential for life saving. This sort of far side impact accounts for 29% of all belted front occupant fatalities in side-impact accidents. Check out the video to see how airbag works.
[via Lansing State Journal]