2013 Ford SVT Raptor to get updates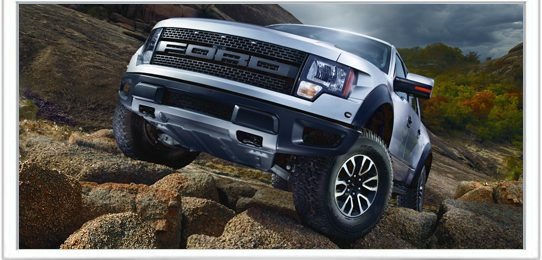 Ford hasn't offered any photographs of the 2013 F-150 SVT Raptor off-road truck, but it is talking about some of the new features and updates that the 2013 model will get. One of the key updates for off-road fans is that the 2013 Raptor will offer industry exclusive bead lock capable wheels to help improve grip in low traction conditions. The new stock wheels are made from forged aluminum.
The bead lock upgrade has to be done after the purchase. The 2013 model also get new HID headlamps and it will also get Sync with MyFord touch. These new features are in addition to the upgrades the Raptor received last year including triple-bypass Fox Racing Shox, Torsen front differential, and a front mounted camera.
Ford will also offer a new color on the Raptor called Terrain. The color is supposed to be Earth-tone and remind people of camouflage. The Raptor will be available with voice-activated navigation system using the 8-inch dash screen and a rear camera is available. The truck carries over with the exclusive 6.2-liter V8 engine producing 411 hp and 434 pound-foot of torque mated to a six speed automatic transmission. Pricing is unknown at this time.