2013 Ford Fusion aims to match NASCAR technology with production model

Over the past several decades, the change from stock car racing up to the massively powerful motor sports that include such gems as NASCAR has been drastic – but Ford and several other manufacturers are aiming to shrink that gap with their 2013 lineups. In the 2013 Ford Fusion, the main objective of Ford is to bring a NASCAR vehicle that owners of the production model of the same vehicle will not only recognize, but will impressed to see jamming around the track with essentially the same build as their own vehicle at home. In this way both Ford and NASCAR are aiming to tie the NASCAR sport back to the viewer in a way that's close to the heart.
The term "stock car" originally meant that the vehicle was the same model as what any regular fellow or lady could purchase from the lot. Over time there've been some changes to the sport of Stock Car Racing that have given a bit of a change to that unspoken rule, allowing the model on the track to be quite a bit different from its showroom equivalent. With the 2013 Ford Fusion comes a racing car which mirrors its production car. Director of Ford Racing Jamie Allison had the following to say on the subject:
"We wanted Fusion to be the car that helped return 'stock car' to NASCAR. I think fans, when they see the car, are just going to smile and cheer. It is going to re-engage them with the sport and make the sport better because there is just something natural about seeing race cars that look like cars in their driveways." – Allison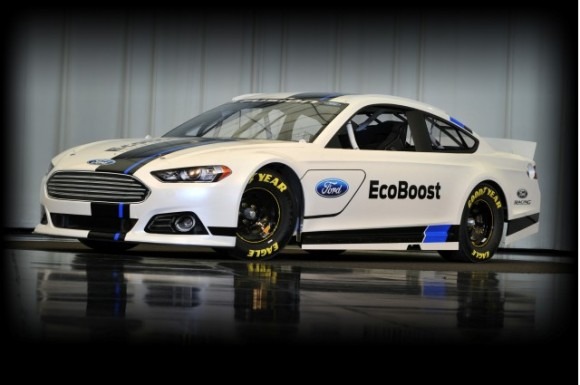 This is not the first time that Ford has simultaneously released both production and NASCAR versions of a car at the same time. The first time this occurred was back in 1968 with the Ford Torino, then the most recent was in 2006 with the first Fusion. The 2013 Fusion is identified by its redesigned silhouette and its easy to spot front end grill. This car will feature five different powerplants, that being three gas, one hybrid, and one plugin-hybrid, as well as two transmissions and FWD/AWD options.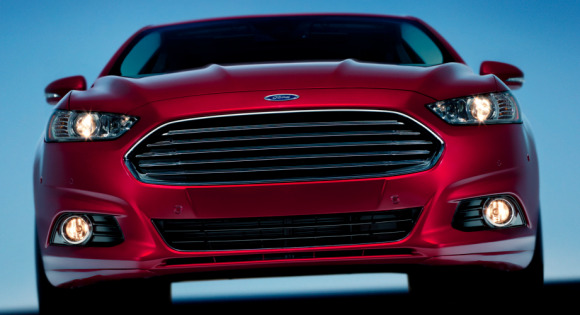 Ford, Chevrolet, Dodge, and Toyota have been allowed by NASCAR to remodel their race cards to allow them to be more "brand identifiable" for upcoming races. The other three automakers have not yet revealed their models of choice.
[via MotorAuthority]