2013 Audi RS4 Avant revealed and detailed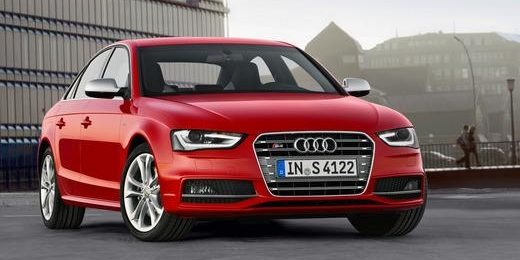 There's a brand new A4 in town, and this time it's both a wagon and is filled with technologically advanced options we've been dreaming about. This Audi is set to be released at the Geneva auto show this March, complete with a 4.2-liter direct-injected V-8 for a lovely 450 hp at 8250 rpm and 4.7 seconds from 0 to 62 miles per hour. You wont be blasting through to the head of the race pack with this monster though, as its top speed is only either 155 mph or 174 mph depending on what options you've selected. Then come the parts we're really interested in – the advancements in automotive.
This vehicle jumps above its predecessor with a new seven-speed dual-clutch automatic transmission, this allowing the driver to use paddles to switch gears or leave it up to the car to decide when to switch. This vehicle has a speed-sensitive electromechanical power setup which allows you to brake differently on surfaces with different friction coefficients. This setup will provide addition input beyond what the driver, you, are doing to tap out against the ground to stop on, for example, an icy road, to maintain stability. This car also has 19-inch forged aluminum wheels with 265/35 rubber as standard with 20-inch tires with 265/30 rubber as an option – this vehicle also sits lower to the ground than its predecessors.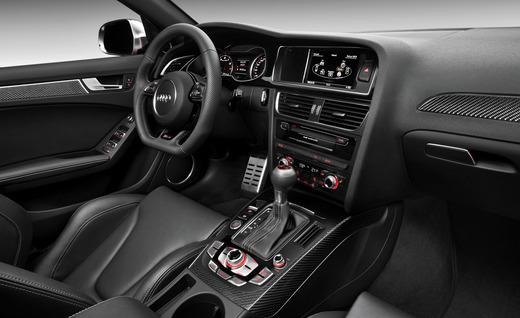 The Audi RS4 Avant has front brake rotors that are squeezed by eight-piston calipers, with an option to cut this count down by two if you opt for carbon-ceramic disks. You've also got the option to switch in dynamic steering with speed-sensitive steering ratio plus electronic damper system. Your entire stability-control system can be switched off entirely too, for those of you wishing for a more "pure" experience.
This vehicle thus far just has German pricing at €76,600, this including a standard 19 percent sales tax. We may or may not see a standard release of this vehicle inside the United States. You might have to just import it, folks!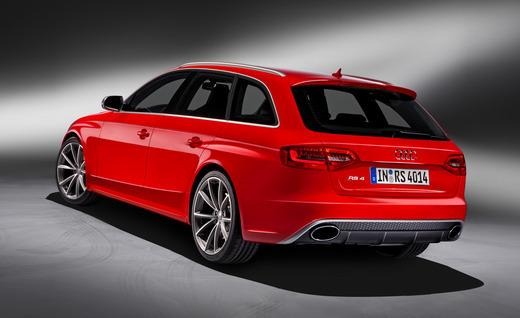 [via Car and Driver]