2012 iPhone could have inductive wireless charging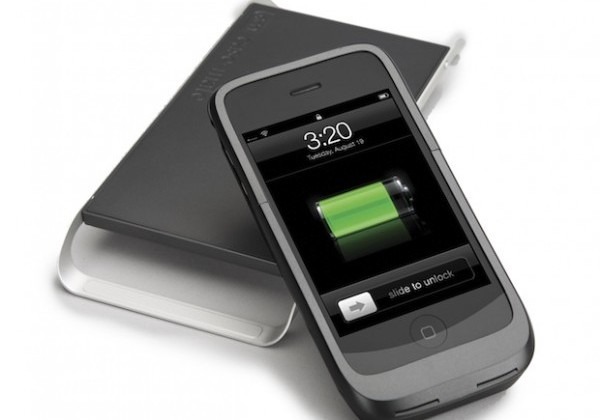 Apple is reportedly considering a new charging technology for the 2012 iPhone, the successor to the new model – or models – expected to arrive later this year. According to the WSJ's sources, while Apple has been busy prepping the fifth-gen iPhone for its Q3 release, some of its engineers have been working on a more significant reworking for the following year.
That revamp could include a new charging method, which we're assuming means the same sort of inductive charging system as seen on HP devices and through various third-party kits. Meanwhile, the company has also apparently been working on "a less-expensive phone with new features such as an edge-to-edge screen" according to the same source, who claims to have been briefed on Apple's plans.
Although two new Apple devices have been well-rumored in the past few months, an iPhone 5 with a more significant departure from the current model, and an iPhone 4S with more evolutionary development, the WSJ's information would seemingly suggest that it's the 4S we can expect by the end of September. Insiders have tipped a handset "similar to the current iPhone 4" only slimmed down, lighter, and with an 8-megapixel camera.
It's also likely to include Apple's A5 dual-core processor, as in the iPad 2, together with marking a switch to Qualcomm wireless chipsets that enable both CDMA and GSM network access on the same device. That would mean Apple no longer had to manufacture separate handsets for AT&T and Verizon in the US, with a single SKU catering for both networks (and allowing the Verizon models to roam outside of the US on GSM/HSPA frequencies).
Leaks yesterday suggested that Apple's initial supplies of the fifth-gen iPhone might be constrained, since the company's manufacturing partners were experiencing yield issues. That, it was claimed, was down to the compact design of the handset, which Foxconn was finding troublesome to produce.