1st Edition 1999 Pokemon unopened card set sells for $56,000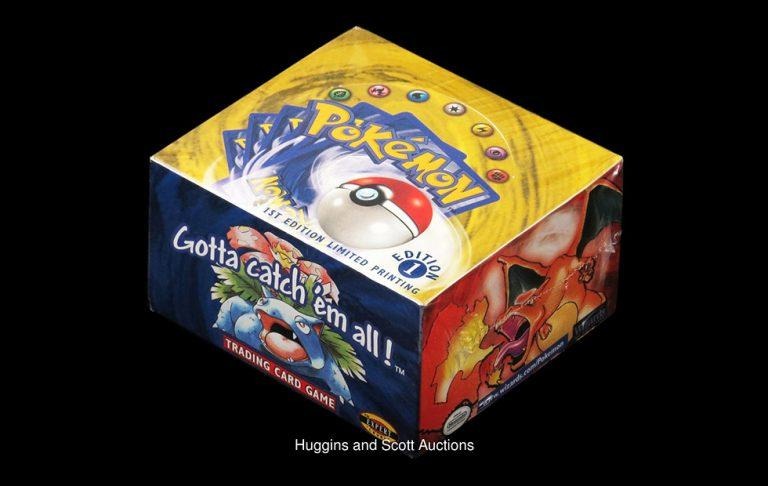 A box of unopened, original Pokemon cards from 1999 have sold for $56,000 at auction. This was a first edition box that included holographic foil cards, the biggest prize in the package. The first edition base set had a limited print, which contributes to its worth nearly two decades later. Though notable, this isn't the first Pokemon item to sell at auction for a significant amount.
The 1999 Pokemon 1st Limited-Edition Printing booster box, which was sold by Huggins & Scott Auctions, sold to its latest buyer on Friday. This isn't the first time a box of valuable Pokemon cards have traded hands — the same edition sold for $54,000 last year. The auction company provides details and images of the product on its product page.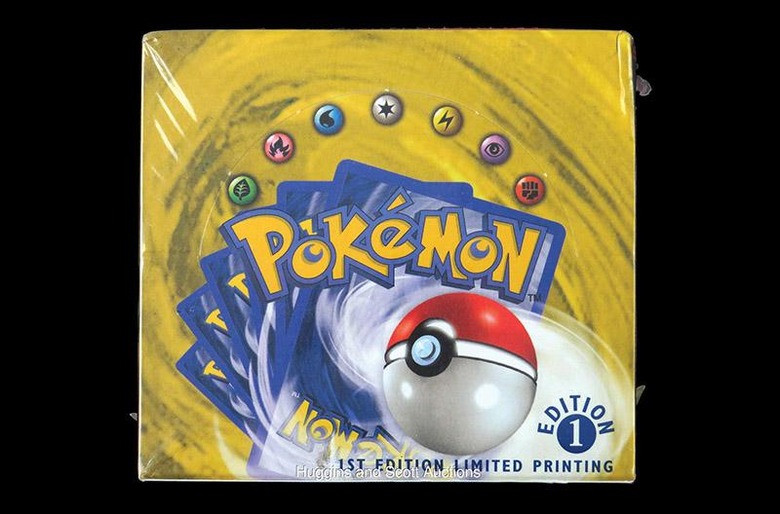 According to Huggins & Scott Auctions, this particular Pokemon box set was sold by an individual who has owned it since its release many years ago. As the images show, the box has a small dent in one corner, but the auction house notes that the plastic wrap on it doesn't conform to the corner, helping verify its unopened nature.
Within lies a total of 36 card packs, each containing 11 cards. Within each pack are five common cards, three uncommon, a pair of energy cards, and a single rare or foil card. Crunching the production numbers, Huggins & Scott says the odds of getting a foil card are almost 1:3 packs. There's "396 chances for Gem 10 holos and other high-grade treasures," according to the auction listing.