1989 Damien Hirst USD$1k medicine cabinet could sell for millions in 2020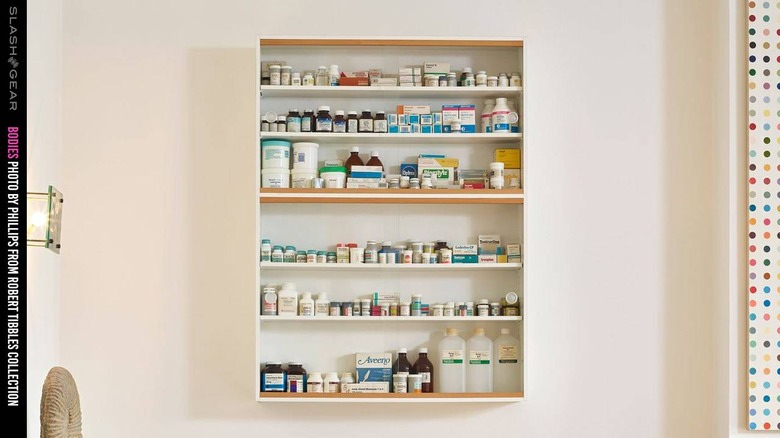 This January of 2020 an auction is set to take place with a set of artworks from several artists, one of whom is Damien Hirst. Of interest in this auction is a relatively old Damien Hirst artwork by the name of "Bodies", originally sold in the year 1989. The artwork is one of the first 4 medicine cabinets that'd eventually make a suite of 12, and it was purchased for a sum of £600- converting that amount in 1989 to dollars hits around USD$1k.
The current owner of the medicine cabinet is Robert Tibbles, who purchased the art in 1989 from contemporary art dealer Karsten Schubert at a gallery show. The first place this medicine cabinet was shown as the 1989 Damien Hirst degree show where it was purchased, then again at the Museo Archeologico Nazionale, Naples; L&M Arts, New York; and at the Tate Modern, London. It was last shown in the public in the year 2012.
"Robert is one of the most visionary and forward-thinking collectors of his generation." said Cheyenne Westphal, Global Chairwoman at Phillips auction house. "He was the first person to buy Damien Hirst alongside Charles Saatchi, and collected on the grounds that you buy a work of art because you respond to it, and because you love it."
While Bodies was first sold for £600 in 1989, it is expected to fetch £1,200,000-1,800,000 at auction here in 2020. The name Bodies is one of 12 track titles from the Sex Pistols sole studio album Never Mind the Bollocks, Here's the Sex Pistols.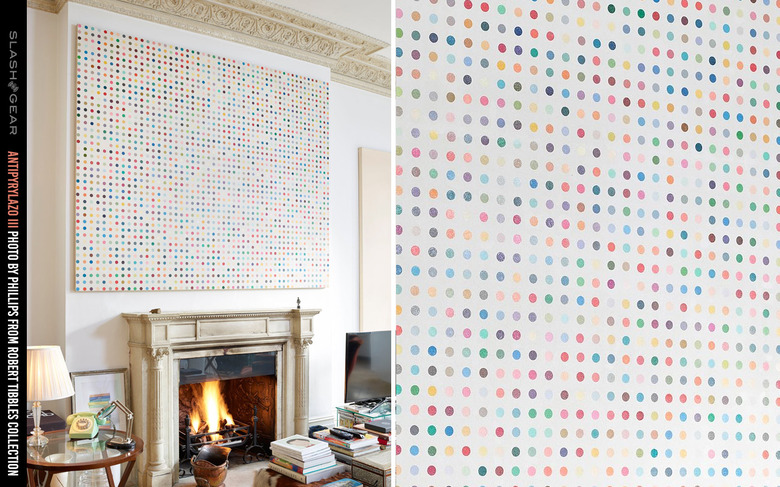 Above you'll see another one of Tibbles' major Damien Hirst works for sale (there are 6 in this auction in total). This is Antipyrylazo III, 1994, an early example of Hirst's "Spot Paintings" series. This particular piece of art contains 2,050 hand-painted and meticulously arranged spots in different colors.
Images above come from Philips auction house as captured at the home of Robert Tibbles. Philips will include these artworks and more at an auction that'll take place over the course of two days in February, 2020. The show was named The Robert Tibbles Collection: Young British Artists & More and you'll find it at Philips, 30 Berkeley Square, London, on February 13 and February 14, 2020.