1969 Dodge Daytona left to rust in barn now worth $180K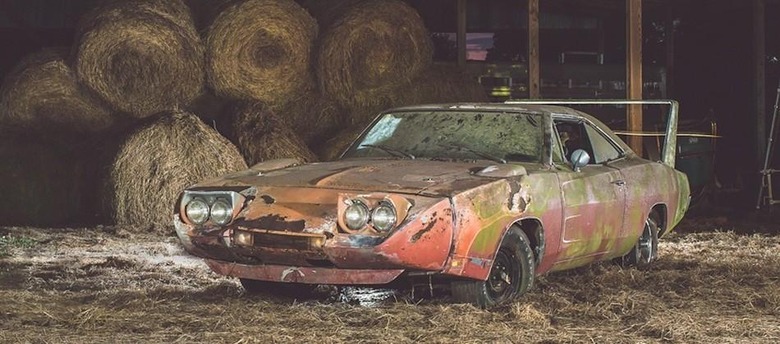 The images you see here of an old Dodge may appear to be of a car left to rust and waste away in the countryside until it becomes worthless, and that's exactly what it is. Almost. This vehicle was discovered in an old barn in Wisconsin, to be specific, and while the rusting and wasting away part is correct, even after all that it's still valued at roughly $180,000. That's because it's a 1969 Dodge Daytona, a very iconic American muscle car, of which only 503 were ever built.
The ultra-rare Dodge Daytona originally sold for a mere $3,993 brand new in its hey-day. This long-forgotten model is said to have only had two previous owners, and just about all of its parts are still factory original (minus flame paint job). This includes the wing on the back, as well as the bucket seats, dashboard clock, tachometer assembly, and floor transmission shifter on the inside.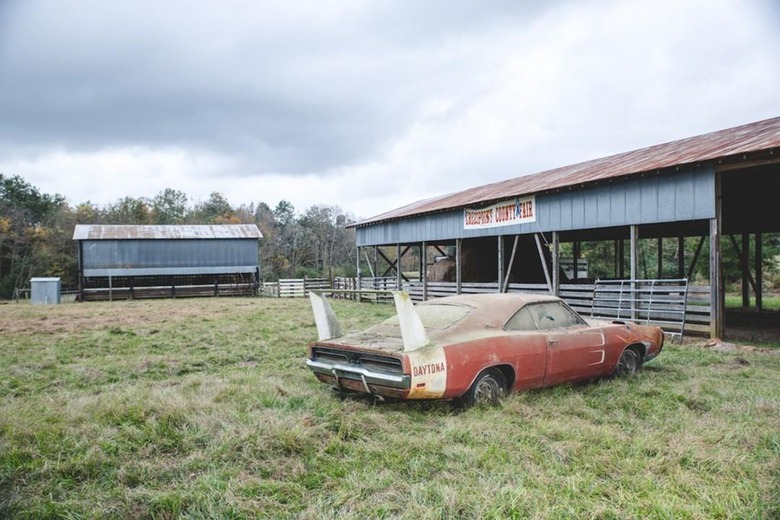 It obviously doesn't run, as it's been sitting for over 30 years, but it still features Dodge's 440 Magnum V8 engine under the hood, connected to a 3-speed TorqueFlite automatic transmission. Unfortunately there's little back story provided about the car, including how it was found or why it was abandoned for so long.
For those who think they might to take a stab at buying and restoring this '69 Daytona, it's scheduled to be auctioned by Mecum next month. Just know that this shell of a muscle car is expected to sell for somewhere between $150,000 to $180,000.
SOURCE duPont Registry