1969 Dodge Charger customized with 707HP Hellcat engine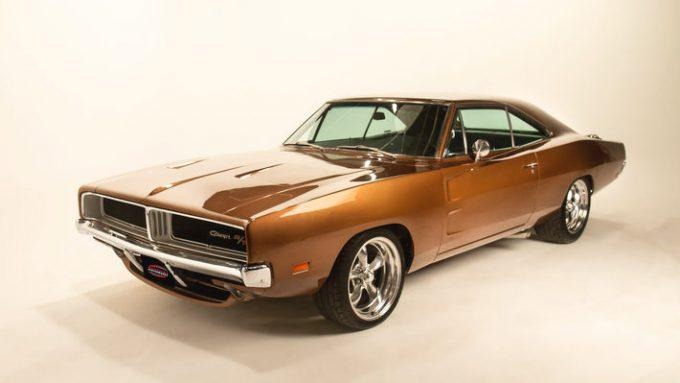 The current generation Dodge Challenger is a shinning example of a modern muscle car, and with the carmaker's 707 horsepower Hellcat engine, it's a monster. But what if you could take all that modern power and combine it with a truly iconic muscle car of the past? That's exactly what performance and restoration shop Bumbera's did, taking a 1969 Charger and sticking in not just the Hellcat engine, but the drivetrain and electronic systems as well.
Based in Katy, Texas, Bumbera's used a 2015 version of the 707hp Hellcat engine, which Dodge sells individually for custom projects, while the 1969 Charger was supplied by a customer who requested the swap. They managed to outfit the car with the new engine and transmission, as well as the dashboard and several modern features like the infotainment system.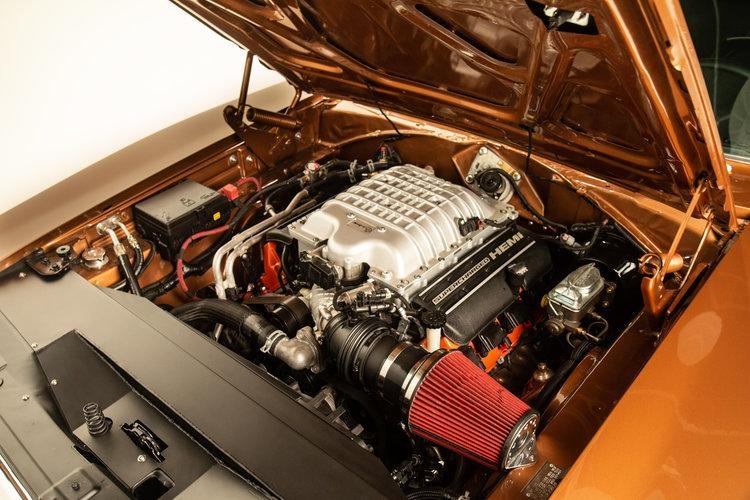 The performance shop detailed the project on the their blog, revealing that this was a truly one-of-a-kind challenge, as the only other attempted Hellcat swaps had been placing a 1969 body on top of a modern frame, or only replacing the engine and not the electronics and dash. In the end Bumbera's had to figure everything out on their own, including how to connect an estimated 12 miles of wiring between the Hellcat system and the classic Charger.
After several months of work, they managed to get everything installed and functioning, including the modern steering wheel and paddle shift controls, automatic transmission, remote start, 8.4-inch touch screen, and air conditioning. The process even included fabricating a few custom parts, such as a front cover for the Hellcat radiator, which hung below the Charger's bumper.
Rounding off the build is a set of 18-inch wheels, a Ford 9-inch differential, and Wilwood race-grade brakes and coil-over shock absorber springs.
SOURCE Bumbera's Performance