1928 Cadillac formally owned by Al Capone headed to auction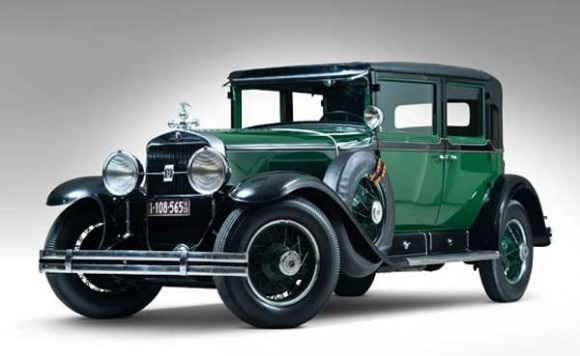 An interesting and very old Cadillac is set to cross the auction block in an auction held by RM Auctions. The thing that makes this particular 1928 Cadillac so interesting isn't that it's very near its original condition. What makes this Cadillac so interesting is that it was once owned by infamous Chicago gangster Al Capone.
Capone purchased the 1928 Cadillac V8 Town Sedan and had it painted green to mimic the look of police cars used at time. As soon as Capone purchased the Cadillac, he took it to a body shop and had 3000 pounds of steel armor, and 1-inch thick bulletproof glass added to the vehicle. The car has been restored since Capone owned it and most of the armor has been removed, and the glass has been replaced.
The vehicle has a 5.5L V8 engine producing all of 90 hp and a three speed manual transmission. I can only imagine as large as the 1928 Cadillac was, hauling around 3000 extra pounds of armor must've made it insanely slow. I wonder how Capone was able to make a speedy getaway with such an underpowered car. The car is estimated to bring between $300,000 and $500,000 at auction.
[via Leftlane News]