1925 Bugatti Brescia is one of 12 and will be auctioned soon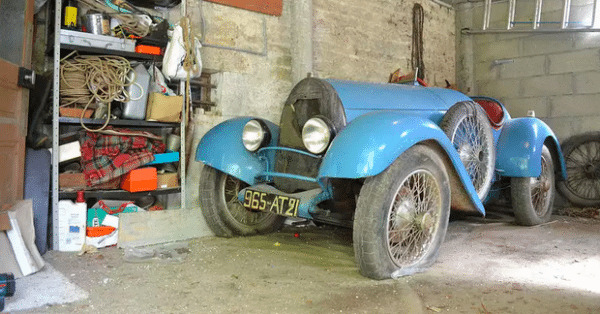 Sometimes treasures are hiding in plain sight. Such was the case for one 1925 Bugatti Brescia automobile, which spent 40 years tucked away safely — and untouched — in an old barn in France. Eventually it was discovered and given a proper place to stay (though it is going to need some proper maintenance to get back on the road), and soon it will be finding itself a good home — at least if the auction where it will soon be sold finds a buyer. The car is exceedingly rare, being one of only a dozen that remain.
The 1925 Bugatti Brescia is light blue in color and before coming into the possession of its current owner (all the way back in 1953), it was first owned by Bernard Terrillon. The current owner decided to keep this car instead of selling it, and it has sat ever since.
The car will be offered at the Automobiles sur les Champs auction by Artcurial on June 22. Though it isn't known exactly how many of this particular model remain, it is believed there are only a dozen total — of which this is one. The estimated value is between €150,000-€250,000.
The car is notable for more reasons than just that, however — it has never been restored, and is thusly 100-percent original, giving whomever buys it the unique chance to start whole and restore to perfection. Other classic/rare cars will also be auctioned on June 22.
SOURCE: Classic & Performance Car