18.4-Inch Sony VAIO AW Series Notebook Announced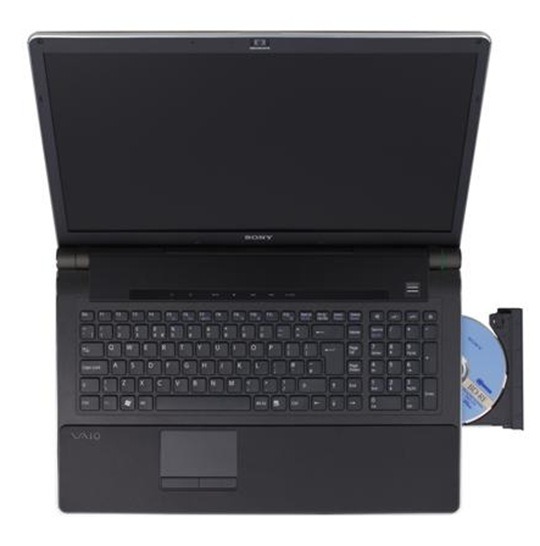 The Sony VAIO AW Series Notebook was announced tonight and it's not only huge at 18.4-inches. It's also massive in other ways, like the the huge hard drive and 3LED backlighting.
This monolith of a laptop is intended to replace the VAIO AR Series and acts as a serious competitor to standard desktop PCs. And it might just do it, considering this computer sports 3LED backlighting, which is a feature in BRAVIA LCD TVs.
The screen can display 1920×1080 HD, and it supports Adobe RGB, which makes this the first notebook to ever venture into that territory. With an Intel Core 2 Duo T9600 processor, a 500GB HDD, a 512MB NVIDIA GeForce 9600M GT graphics chipset, RAID-0 2x64GB SSD and Adobe Photoshop Lightroom and Elements pre-installed, you are more than equipped to get some serious computing done.
The AW Series is a hefty 8.4 lbs, has an HDMI out, NTSC internal tuner and an ATSC USB tuner. This loaded laptop is set to ship in Japan on September 20th for about $2,792 for the standard version and $2,978 for the LED-backlit version. No word on a U.S. release yet, but it will likely be toned down a bit and more affordable once it comes stateside.
[via CrunchGear]