$17k NASCAR-themed BBQ grill trailer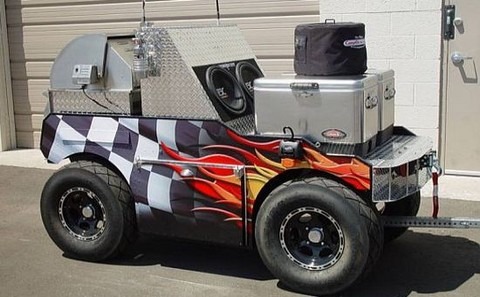 Perhaps the only thing better than a freshly grilled steak is one going at 150mph round an oval track.  That's why this NASCAR-themed BBQ trailer is so impressive: a 4-flame propane burner, twin coolers, slide-out prep tables and a JVC CD/DVD stereo with six speakers (two of which are 12-inch subs, and not the bread sort).  There are even custom rims and racing tires.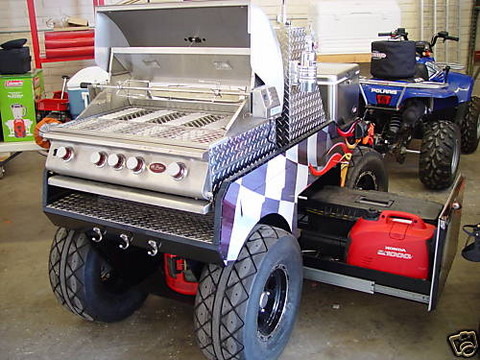 Slung underneath is a see-through propane tank, while the LED-lit whip and custom graphics make it all the more eye-catching.  Most surfaces are stainless steel so safe for food preparation.  Oh, and it's iPod ready, too!
Up on eBay at the moment starting at $16,995 (no bids as of writing), the auction runs for another week.  Arizona-based manufacturers CampfireMaster will also happily put a custom ChuckMaster together for you if this one doesn't tick all your boxes.
[via Born Rich]