16-inch MacBook Pro to also avoid dreaded butterfly switch keyboard
Apple has always been famous for bending backward to create beautiful and thin products but of late it has also been infamous for the compromises it makes towards that goal. One of the most recent incidents involved not the iPhone but the company's MacBooks. It seems that Apple is finally ready to put its butterfly switch past behind it and will be moving on to scissors switches starting not in 2020 but with the 16-inch MacBook Pro coming later this year.
The 16-inch MacBook Pro in itself is already a novelty, slotting in between the usual 13-inch and 15-inch models. Previously, famed analyst Ming-chi Kuo made a forecast saying that the new size would also be the last MacBook Pro to use Apple's much-criticized butterfly switch keyboard. Now he has revised his prediction, stating that the transition will start earlier this year.
Apple introduced the new butterfly switch in the 2015 MacBook and has since put it in every MacBook and MacBook Pro model. The design was supposed to make the keyboard and therefore the entire MacBook thinner. The side effect, however, is that the keyboards became fragile and prone to breaking even after numerous band-aid solutions.
Those keyboards are on the way out, says Kuo, and it will start with the new MacBook Pros coming in the last quarter of the year. All the refreshed models coming in 2020 will also have those new scissor switches. To address issues, Apple will reportedly use a glass fiber structure at the expensive of being slightly thicker.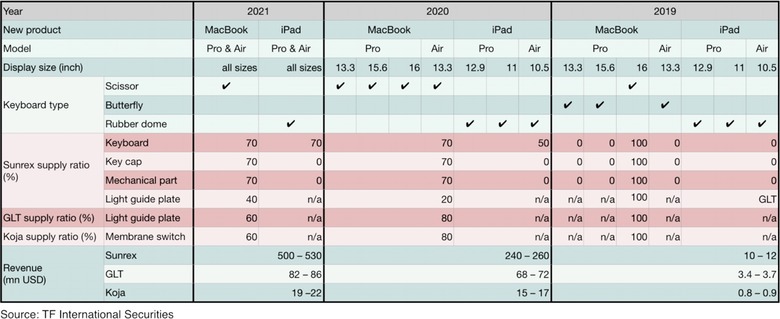 That, however, will also mean that the keyboard will be more expensive than the problematic butterfly version. That, in turn, will naturally make MacBooks even more expensive, but it might be a price owners will be willing to pay if it means they won't have to worry about their keyboards suddenly failing left and right.