15" MacBook Pro with Force Touch rumored to launch Wednesday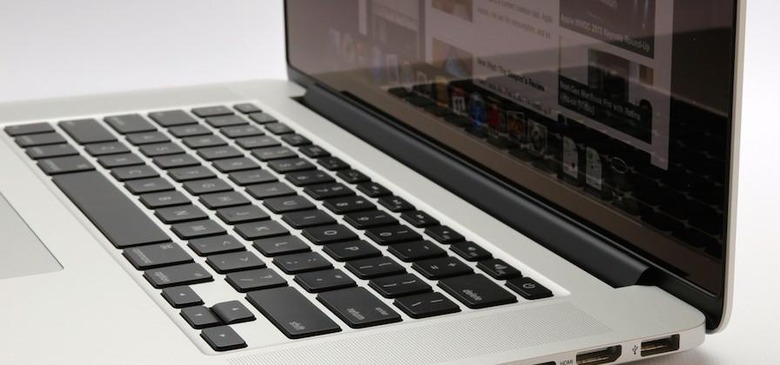 If you were hoping for Apple to announce a refreshed 15-inch MacBook Pro or 27-inch iMac at this year's WWDC, your wishes may be coming true, and even sooner than expected. A new report from the fairly reliable French website MacGeneration says that this Wednesday will the release of those two computer models updated with Intel's newest Broadwell processors. The timing plausible, especially for the MacBook Pro, as shipments of the 15-inch model have been dwindling for several weeks now, and the 13-inch model was updated back in March.
Unfortunately, there is little information about what the 27-inch iMac might be, including whether it will be a refresh of the latest 5K model, or the standard non-retina model.
Even more interesting about MacGeneration's report is that the 15-inch MacBook Pro is said to also include Force Touch, the new technology behind the laptop's trackpad that was recently introduced with the new Retina MacBook, and also included in the refresh of the 13-inch MacBook Pro. Also likely for a refresh of the larger MacBook Pro will be improvements in CPU and GPU.
For some time now Apple's shipping times on the higher-end 15-inch models have been slipping to 2-3 weeks, along with them being discontinued at a number of third-party retailers, often a strong sign that they will soon introduce an updated version.
As for the WWDC aspect, Apple used the 2012 and 2013 events to announce MacBook Air refreshes, but that wasn't the case last year. They could be making the same move this year, revealing updated hardware ahead of time, and having WWDC focus on OS X 10.11, iOS 9, and the future of the Apple Watch.
SOURCE MacGeneration