15-Inch Surface Laptop 3 With AMD CPUs Could Be Powerful Beasts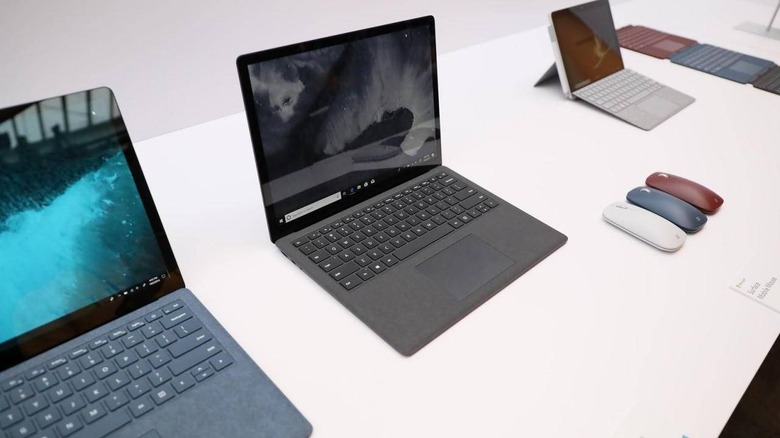 Microsoft's Surface event may have just become more exciting even if it doesn't announce a dual screen Surface device. At least as far as pushing the boundaries of its products go, Microsoft may already have something that will make Surface fans happy. The company is expected to launch its first 15-inch laptop but, according to a new source, it will have more to offer than just a new and larger size.
Microsoft has already been rumored to be putting AMD processors in some of its products, leveling the playing field between the two silicon giants. It's also rumored to be launching 13- and 15-inch models of the Surface Laptop but now it seems that the intersection of the two will run on still unannounced AMD Ryzen mobile processors which could also be the most powerful of their kind.
According to WinFuture's source, there will be six 15-inch Surface Laptop 3 models with six corresponding prices. At the lowest rung sits a normal quad-core AMS Ryzen SoCs with 8 GB of RAM. More interesting, however, are hexa-core and octa-core Ryzen CPUs on four other models, two having 12 GB of RAM while the other two have 16 GB.
What makes this leak sound too good to be true is that AMD has not yet announced either six or eight-core Ryzen SoCs for notebooks. It's not too far-fetched, though, since CPU makers sometimes do announce new chips specially designed for certain products when said products are announced.
If Microsoft and AMD have indeed partnered to make such a combination, it could be one of the most powerful laptops in the market or at least the most powerful in the Surface line. The AMD Ryzen CPU and AMD Radeon Vega GPU could give it an edge against equivalent MacBook Pros while still keeping its distance from more powerful gaming laptops offered by Microsoft's own partners.