Panos Panay Surprises By Leaving Microsoft Just Days Before Surface Event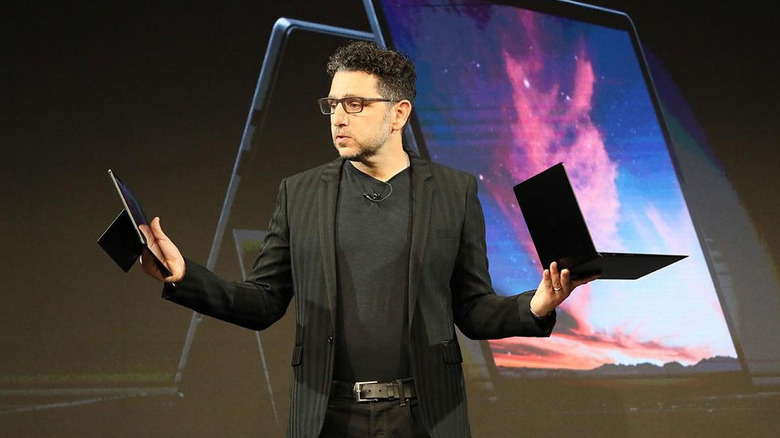 SlashGear
On Monday morning, Microsoft executive vice president and chief product officer Panos Panay announced on Twitter/X that he was leaving the company after almost 20 years. The news comes just three days before an event in New York City that is set to feature the latest Surface hardware announcements. Panay was in charge of Surface and Windows development, and veteran tech journalist Mary Jo Foley reports that "Windows release planning and management" will now be headed by Pavan Davuluri, corporate vice president of Windows silicon & systems integration. Foley added that "MS says it's still committed to Surface (and Mixed reality) despite the change."
"After 19 incredible years at Microsoft, I've decided to turn the page and write the next chapter," Panay wrote in his tweet. "I'm forever grateful for my time at Microsoft and the amazing people I had the honor to make products with." According to Panay's LinkedIn page, he had worked his way up from his initial hiring as group program manager, PC hardware in April 2004.
"Thank you, Panos, for your impact on our products, culture, company, and industry over the past two decades," wrote Microsoft CEO Satya Nadella in a company-wide email sent by executive vice president, of experiences and devices Rajesh Jha announcing the departure, as reported by XDA. "I'm grateful for your leadership, support, and all you've done for Microsoft and our customers and partners. As Rajesh stated, we remain steadfast and convicted in our strategy and Yusuf Mehdi will take lead on our Windows and Surface businesses and products externally."
What's next for Microsoft?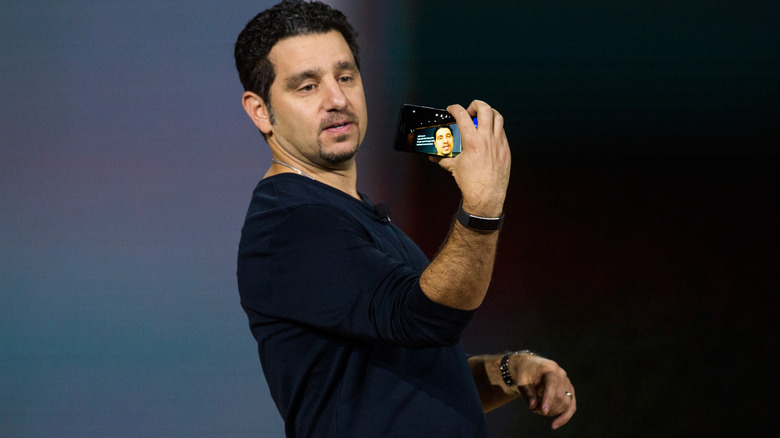 Andrew Burton/Getty Images
Based on leaks of European retailer information first reported by WinFuture last week, this Thursday's event will include the launch of the Surface Laptop Go 4 and Surface Laptop Studio 2. The Studio is apparently being updated to an Intel Core i7-13700H or i7-13800H CPU and an Nvidia GeForce RTX 4060 mobile GPU with 8GB of RAM, as well as meeting the newest Wi-Fi and Bluetooth specifications. The Go 4, meanwhile, is being refreshed to include an Intel Core i5-1235U CPU. Microsoft did not comment on WinFuture's report.
As for Panay, The Verge published the company-wide email announcing his departure from Microsoft in its entirety. In it, Rajesh Jha touted that "Under Panos' leadership, the team created the iconic Surface brand with loved products," adding that "More recently, as the leader of Windows, the team has brought amazing services and experiences to hundreds of millions with Windows 11 on innovative devices including those from our OEM partners."
What's next for Panay?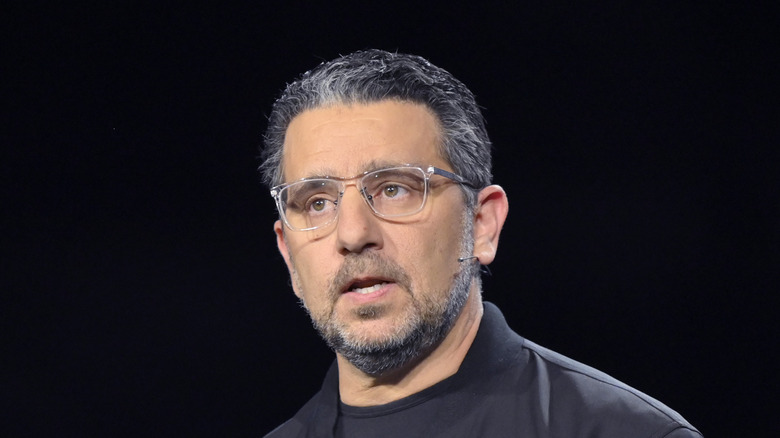 David Becker/Getty Images
A couple of hours after Panay announced his departure from Microsoft, Bloomberg broke the story of where he's going next. Citing "people familiar with the situation," Bloomberg reports that he's moving on to Amazon to head the division that oversees the Alexa digital assistant and Echo smart speakers. He appears to be replacing David Limp, the head of Amazon's devices division, as the Wall Street Journal broke the news of Limp's impending retirement last month.
As for the timing of Panay's departure from Microsoft coming the week that the company has a hardware reveal event scheduled, that may be coincidental. On Wednesday, the day before the Surface event, Amazon has its own new devices event at its Arlington, Virginia campus. The Bloomberg article does not say if Panay is expected at the Amazon hardware event, though it notes that Amazon did not respond to the outlet's request for comment, while Microsoft declined to comment.