Apple Pay Later Finally Launched: Here's How It Works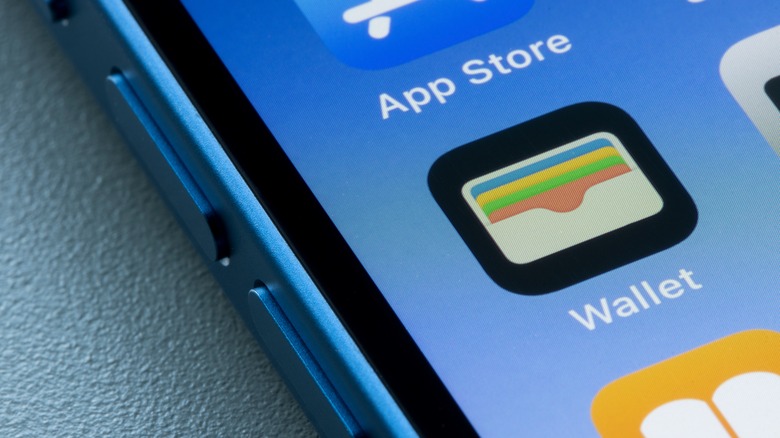 Tada Images/Shutterstock
It came to light nearly two years ago that Apple was planning a buy now, pay later option for its Apple Card. Fast-forward to today and Apple finally introduced Apple Pay Later for its U.S. customers, aiming to provide more flexible payment options. The service allows users to split their purchases into four equal payments over a six-week period without incurring any interest or fees. Apple Pay Later loans range from $50 to $1,000 and can be used for online and in-app purchases made through iPhones and iPads with merchants that accept Apple Pay.
Apple is currently inviting select users to test a prerelease version of the service, with plans to roll it out to all eligible users in the coming months. Apple Pay Later is built into the Apple Wallet, enabling users to track, manage, and repay their loans in one location.
The service works through the Goldman Sachs-backed Mastercard Installments program, meaning merchants accepting Apple Pay don't need to take any additional steps to implement Apple Pay Later for their customers. As long as they accept Apple Pay, Apple Pay Later will be available as a payment option during the checkout process, whether you're shopping on a website or in apps on iPhone and iPad.
How Apple Pay Later works
The concept of Apple Pay Later is similar to services offered by companies like PayPal and Klarna. Simply put, it's a deferred payment model that allows you to effectively own something without needing to fund the entire sticker price at checkout. These services differ from traditional financing options by requiring a shorter window with faster payment frequency. The exact payment plan varies depending on the service you use, but you'll typically see options to pay in four installments over a six-week period, with the first payment due at checkout, and the final three due every two weeks from then on, which is what Apple Pay Later has settled on.
While it's not quite as flexible as credit card financing, this option is interest-free and requires no credit check. What's different about Apple Pay Later is that, by this fall, it will actually report your payments to credit bureaus, so it can help build your credit profile. Apple Pay Later is rolling out in stages starting today. Eligible users in the United States (but not its territories) will get an email or a notification in Apple Wallet to be part of the prerelease version of the program. It's unclear how long the full rollout will take, but you'll need to ensure you're meeting the prerequisite of owning an iPad or iPhone with iOS 16.4 or later, which is now available for all eligible devices.