Chevrolet Is Saying Goodbye To The Sixth-Gen Camaro, But Welcomes New Possibilities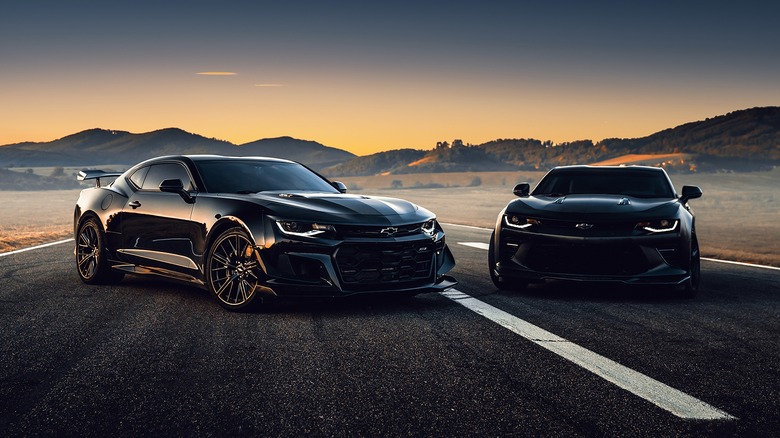 Jarlat Maletych/Shutterstock
Chevrolet announced that it would be retiring the sixth generation Camaro, a car that it's produced for nine years. The last Camaros in this run will be completed in January 2024 at the company's Lansing Grand River Assembly Plant. However, Chevrolet is already looking toward future rollouts. "While we are not announcing an immediate successor today, rest assured, this is not the end of Camaro's story," said Global Chevrolet VP Scott Bell in Chevrolet's press release.
In fact, Chevrolet has already planned a series of tributes to the Camaro name in the 2024 run. The 2024 Camaro RS and SS, as well as a limited production run of ZL1 option vehicles, will be made as Collector's Edition models that honor the history of the Camaro brand that dates back to the 1960s. 
The Camaro icon has gone through many transitions, and modern drivers have often idolized the 650 horsepower delivered by the racing-focused ZL1 1LE Camaro model: The "ultimate street-legal track Camaro," notes the press release. While the Camaro will continue to loom large in the collective consciousness of muscle car lovers and track enthusiasts everywhere, the future remains bright for Chevrolet.
Chevrolet appears poised to compete well within the EV space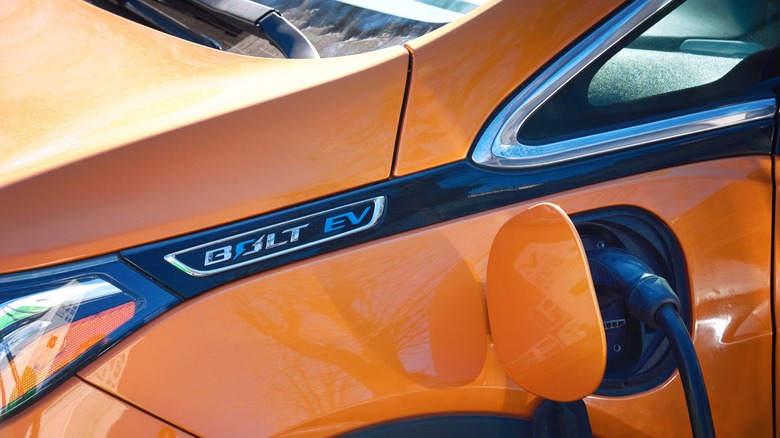 Tricky_Shark/Shutterstock
In 2022, news related to Chevrolet was often focused on EV technologies, rather than gas-guzzling muscle car performance like the Camaro. In January 2022 alone, the EV Chevy Silverado and Equinox EV — a truck and an SUV, respectively — made headlines for the brand. The Equinox EV in particular may end up representing a huge new push for the brand.
Instead of dialing up a new EV with a premium price tag on an already successful model, Chevrolet has redesigned the Equinox with a new (but recognizable) body style and overall footprint, and an eye-catching $30,000 price target.
While once upon a time (and often nowadays, too), Tesla fashioned itself as an EV company that was going to bring affordable alternative transportation to the masses, the new thrust from Chevrolet might actually achieve this goal. It comes as a part of GM (Chevy's parent company) aims to produce over one million new EVs every year, starting in 2025.
"Our multi-brand, multi-segment, multi price point EV strategy gives us incredible leverage to grow revenue and market share, and we believe our Ultium Platform and vertical integration will allow us to continuously improve battery performance and costs," GM CEO Mary Barra told investors in November 2022 (per Engineering.com.)
These new initiatives, combined with newly freed up resources in other areas of Chevrolet's manufacturing process, may spur on brand new innovation in the EV segment of the company's research and production centers.