Xbox Sets Sights On Apple And Google With Upcoming Mobile Gaming Store Launch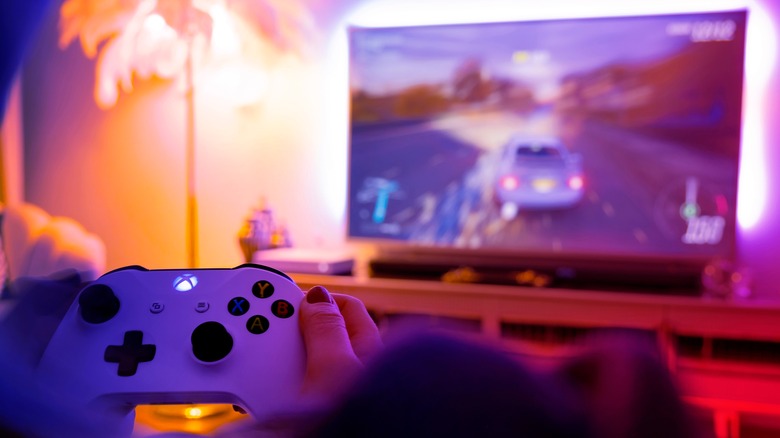 Gokhan Y/Shutterstock
More than a year ago, Microsoft first announced its intentions to launch an Xbox mobile store of its own. While the news generated considerable media interest then, the company remained tight-lipped about its mobile intentions for most of 2022. Then, in October, Microsoft detailed the plans for the store in a filing submitted to the UK's Competition and Markets Authority, per The Verge. 
This was the last time we read about the existence of the platform. Five months later, in an interview with the Financial Times, Microsoft Gaming CEO Phil Spencer revealed the company could launch the Xbox store as soon as next year.
While Spencer did not share details about the upcoming Xbox store, he hinted that this move would help Microsoft expand the Xbox ecosystem beyond traditional consoles and PC gaming. The aim seems to be allowing players to access their favorite games on the go. "We want to be in a position to offer Xbox and content from both us and our third-party partners across any screen where somebody would want to play," Spencer said.
Microsoft's decision to create its own Xbox Mobile store may also ruffle a few feathers at Apple, which currently doesn't allow alternative app stores or competing payment methods on its platform. Microsoft is also hoping to get some regulatory push in its favor by the time the mobile store debuts next year.
Both Apple and Google have been under fire for anti-competitive practices for years, leading to organizations and regulators taking action.
Integration with Xbox Game Pass likely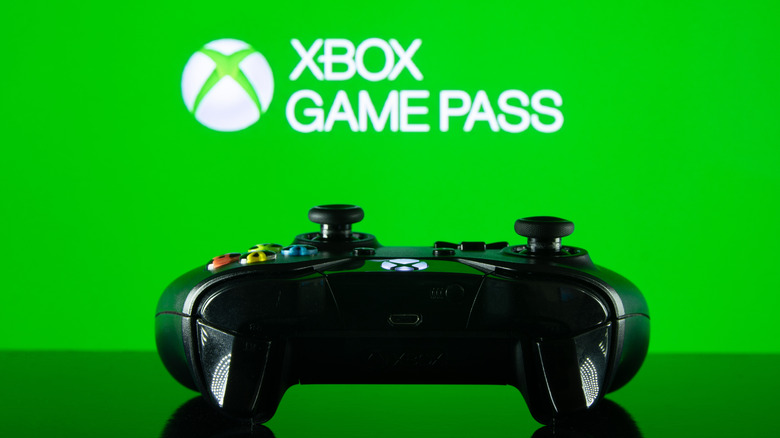 Miguel Lagoa/Shutterstock
While Microsoft is yet to confirm how it intends to position the Xbox Mobile Store, there is a good chance of it becoming a part of the company's existing Xbox Game Pass subscription service.
When it launches at some point in 2024, the Xbox mobile store could feature a curated selection of games optimized for mobile devices, as well as titles exclusive to the platform. In addition, Microsoft is also serious about implementing cloud gaming technology into the mobile store a la Xbox Game Pass Ultimate. To that effect, Microsoft has already announced partnerships with Logitech and Razer for cloud gaming-focused handhelds.
The Xbox mobile store could also be Microsoft's ticket to success in the mobile gaming space. The move to acquire Activision Blizzard (pending regulatory approval) is meant to be a significant step in this mobile-focused direction. Microsoft's newfound interest in the mobile gaming space isn't entirely surprising, given the rising popularity of mobile gaming. 
With many gamers turning to their smartphones and tablets for entertainment, Microsoft wants its share of the revenue pie. An app store of its own is one of the many ways it intends to enter the market.