Are Audis Reliable? Here's What You Should Know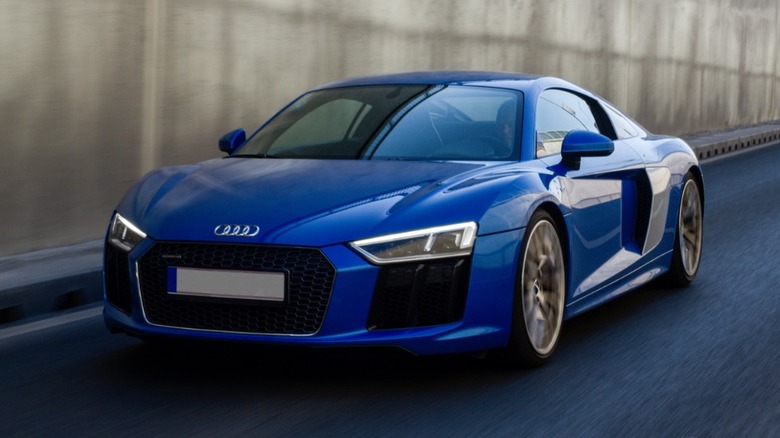 Domagoj Kovacic/Shutterstock
When it comes to the automotive industry and reliability, there are a number of stereotypes that you'll often hear thrown around. As the conventional wisdom goes, European vehicles are expensive and difficult to repair, while Japanese marques deliver less out-of-the-box performance, but are cheap and bulletproof. Audi is a German manufacturer that has earned itself a degree of prestige thanks to its legendary Quattro all-wheel-drive system and general driving pleasure, but it's also earned itself a bit of a reputation as a typical European manufacturer.
Does that hold up, though? Are Audi's thrilling vehicles really unreliable and expensive to fix, or is it all hogwash? As usual, the truth lies somewhere in the middle, and some models are more prone to failure than others. If it's any indication, the Reliability Index's top 100 vehicles in the U.K. only lists two Audi vehicles. There's more to reliability than just a "yes" or "no," though. 
Audis have middle-of-the-road reliability but expensive repairs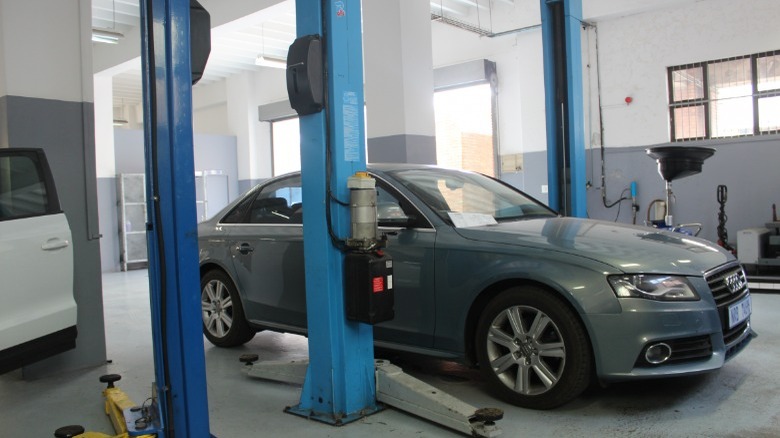 TheLukeWalker/Shutterstock
If you've been around cars and other car people long enough, you won't be surprised to learn that Repair Pal ranks Audi 28th out of 32 manufacturers when it comes to reliability. Audis rank poorly when it comes to both the cost and frequency of repair, with the average Audi repair cost coming in at $987 per year, compared to the industry average of $652. On average, Audis also require repairs a little over twice as often as the industry average. That being said, only 13% of the issues you're likely to encounter with an Audi are going to be severe, which compares favorably to the industry average of 12%.
What this translates to is that as long as you maintain an Audi and are aware of the specific issues your model and model year face, you are not that much more likely to be stranded by an Audi than an average vehicle. Be aware that maintaining an Audi will cost you more in the long run, though. 
In terms of individual models, Repair Pal rates the Audi A3, A4, A6, and TT Quattro highly, with each of them scoring an above-average reliability score. AudiComplaints tells a different story, with the Audi A4, A3, and Q5 scoring top spots for the least reliable Audi models. According to both AudiComplaints and CoPilot, Audi owners commonly face problems with timing chains, leaking sunroofs, electronics, oil consumption, leaky fuel pumps, turbocharger issues, and jerky shifting with DSG transmissions. 
New Audis are generally ranked better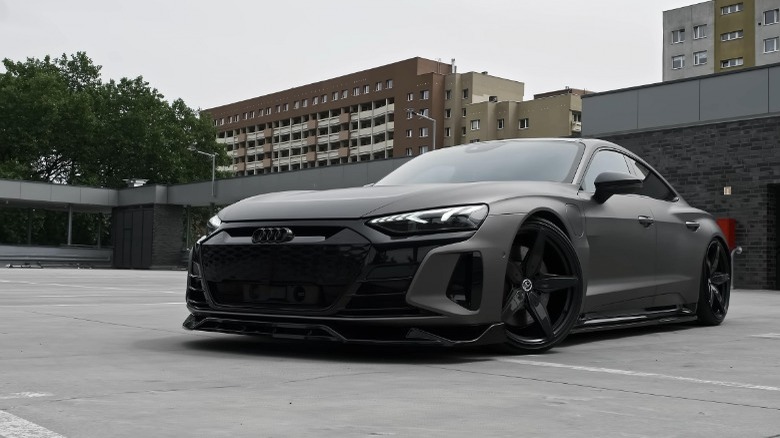 Gabo_Arts/Shutterstock
As time wears on, more older cars tend to fail and major issues get designed out of newer models by the manufacturer. That's not to say that there aren't reliable old Audis or that newer Audis don't have issues, but exceptions aside, you're better off buying a new Audi over an older model. What Car?, for instance, rates the 2020 and onwards Audi A3 as the least reliable family car, while AudiComplaints rates the third generation Audi A4 from 2005 to 2007 as the Audi you should avoid. The second and third spots for the least reliable Audi models are the 2001 to 2004 A4 and the 2008 to 2015 A4. 
What Car?'s 2022 reliability survey measured the owner-reported reliability of vehicles up to five years old, and the only Audi that made it onto the list was the Audi A1 from 2018 onward. CoPilot, on the other hand, ranks the Audi Quattro, RS6, and the R8 as among the most reliable Audis to date. 
As with any brand, there are bound to be better and worse model years, and Audi is no different. The problem becomes exacerbated due to the cost of repairs, though, and the auto maker's tendency toward more frequent repairs means that you need to be prepared to spend on maintenance. If you're shopping for an Audi, the r/Audi subreddit, Edmunds, and RepairPal are great places to start your research.