Apple's New Classical Music App Set To Launch On March 28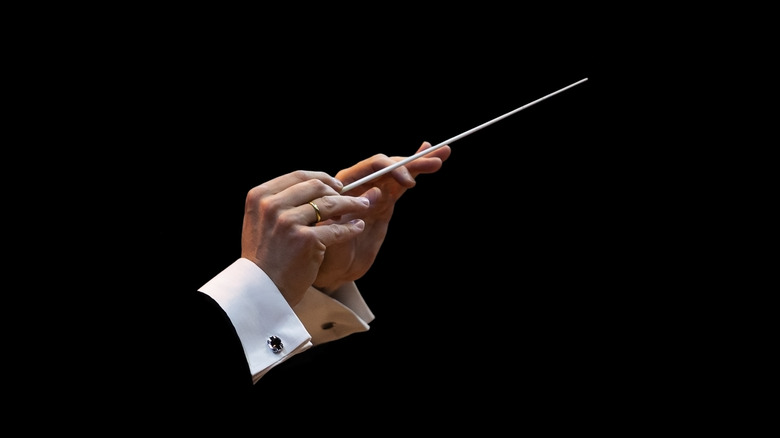 furtseff/Shutterstock
Over the past decade, we've seen dozens of music streaming services launch to compete with longtime juggernauts like Spotify. With millions of tracks from both mainstream and independent artists — more than you're likely to ever have enough time and interest to peruse in a single lifetime — most of these music apps offer genre ubiquity. It's a necessary strategy to secure as many subscribers as possible.
These services typically do well enough to aid discoverability and personalization by asking you to create a musical profile tailored to your tastes. When their random recommendations fail to tickle your ears, you can always craft your own playlists, or use dynamic radio features to find new tunes that are similar to the ones you already love.
Apparently, that still isn't enough for some people. Apple seems to feel that the classical music genre is so underserved that it's now launching an app specifically for those craving that timeless sound. This comes as little surprise to those who keep a close watch on Apple. The company purchased the streaming service Primephonic nearly two years ago, and hints of a new app to take its place were spotted back in 2022.
Apple Music Classical is finally here
Apple Music Classical is a standalone app that claims to house the world's largest archive of works that were composed before perhaps even your parents were born. In the catalog, you'll find more than 5 million tracks and thousands of albums ranging from the earliest symphonic centerpieces to newly released pieces, some of which will be exclusive to Apple.
According to its listing at the App Store, the app will offer curated playlists and listening guides to help you navigate the genre. If you're curious about history, Apple even offers composer biographies to help you learn while you listen. Also, just because the music is classical, that doesn't mean the quality will match the times — tracks are delivered in hi-res, lossless codecs up to 192kHz / 24-bit, and some support Dolby Atmos spatial audio to deliver that concert feel.
Thankfully, its standalone status doesn't necessitate yet another subscription to manage. All Apple Music subscribers will have unmitigated access to this app at no extra charge, no matter which plan you're on. Look for its arrival on devices with iOS 15.4 or later starting March 28. If you're an Android user, it sounds like you'll be waiting a bit longer.