5 Xbox Features That Will Change The Way You Game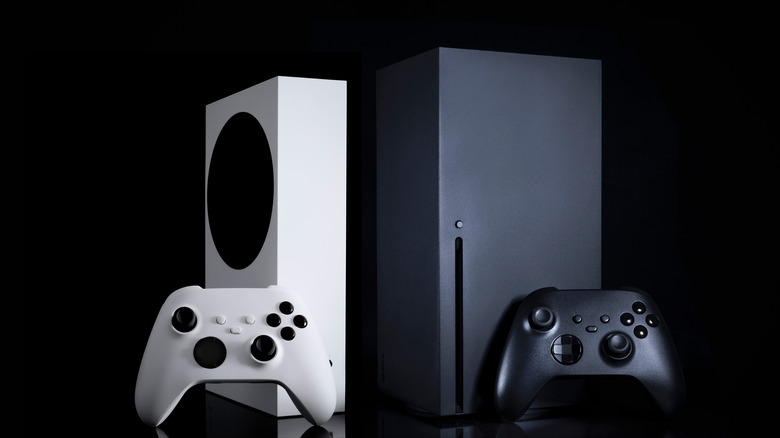 Miguel Lagoa/Shutterstock
The Xbox Series X|S has overtaken the gaming world with its next-generation console experience and impressive capabilities. While many of its features are well-known, several hidden gems can change how you game. These features range from increased accessibility options to advanced audio settings elevating your gaming.
For example, remapping your controller is a seldom-used feature that allows you to change the button layout on your Xbox Wireless Controller to suit your playing style better. It is handy for gamers who have a specific preference regarding their controller layout.
Another feature you can try is Quick Resume. It lets you pick up where you left off in a game or app, even after restarting your console. It benefits those who like to switch between games or apps and is made possible by the next-generation solid-state drive (SSD) powering the Series X|S.
The Xbox Accessibility Features are also worth exploring, as they offer a range of options that make gaming more accessible to people with disabilities. These options include everything from customizable controllers to closed captioning, ensuring gamers enjoy their favorite games without barriers.
Lastly, if you're into upping your game's audio, Dolby Atmos is another little-known feature that has the potential to boost your audio experience. In addition, you can adjust your broader audio levels to create the perfect mix from gaming and audio apps like Spotify. These advanced audio settings offer an immersive experience that makes you feel like you're there.
How to configure your Xbox Series X|S controller's mapping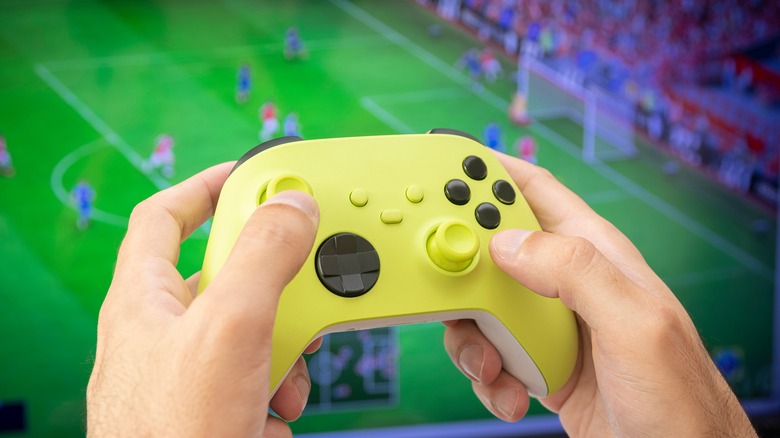 Miguel Lagoa/Shutterstock
If you've ever played games on a PC or a Mac, you're probably already familiar with remapping controls, as keyboards inherently have more configurations. However, not all gamers know you can do the same on the Xbox Accessories app.
On your console, open the Xbox Accessories app.
Connect your Xbox Wireless Controller to your console if not already connected.
Select the controller you want to configure. Then, select Configure and New profile.
Choose the button(s) you wish to remap. Then, choose the new function you want it to perform.
You may want to remap your controller for first-person shooters to make it easier to aim and shoot. Consider swapping the left and right triggers to use the right one to aim and the left for shooting. You could also remap the sticks so that the left thumbstick controls the camera movement and the right thumbstick controls movement.
If you're a fan of third-person RPGs, you might also configure your controller to make accessing different commands and functions easier. For example, you could map the D-pad to various menu options, such as inventory or quests.
For gamers with disabilities, remapping your controller can make it easier to play your favorite games. Mapping buttons to different locations on the controller makes them easier to reach. You could also reduce the number of buttons you must press by combining specific commands.
How to take advantage of the Quick Resume feature on Xbox Series X|S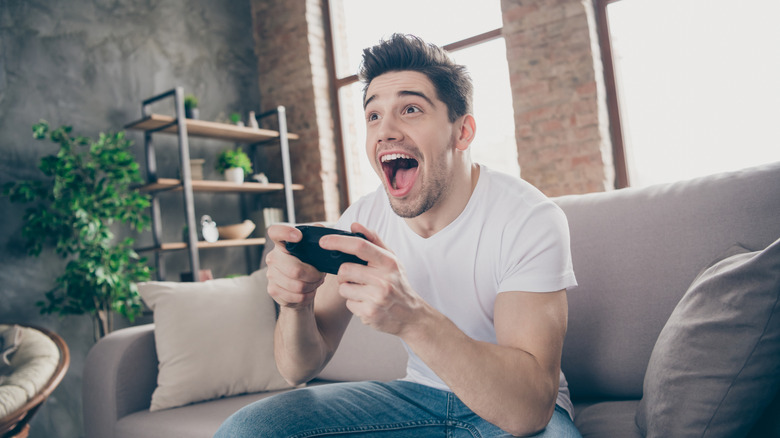 Roman Samborskyi/Shutterstock
The Quick Resume feature on the Xbox Series X|S allows you to switch between multiple games and apps without losing progress. This feature is accomplished by the console's SSD, enabling content to be loaded quickly and efficiently. You no longer need to wait several minutes between games, as you did on older Xbox generations.
To use the Quick Resume feature, open a game or app and start playing. When you're ready to switch to another game or app, press the Xbox button on your controller to open the guide. From there, you can select another game or app to switch. When you're ready to return to your original game or app, select it from the guide, and it will resume where you left off.
Not all content is compatible with the Quick Resume feature; however, most new games and popular apps are. Another thing to remember when using the Quick Resume feature is that it can use up some of your console's resources, particularly if multiple games or apps open simultaneously. If you experience performance issues like lag or slow load times, close some of your open games or apps to free up resources.
How to use Xbox Accessibility Features on a Series X|S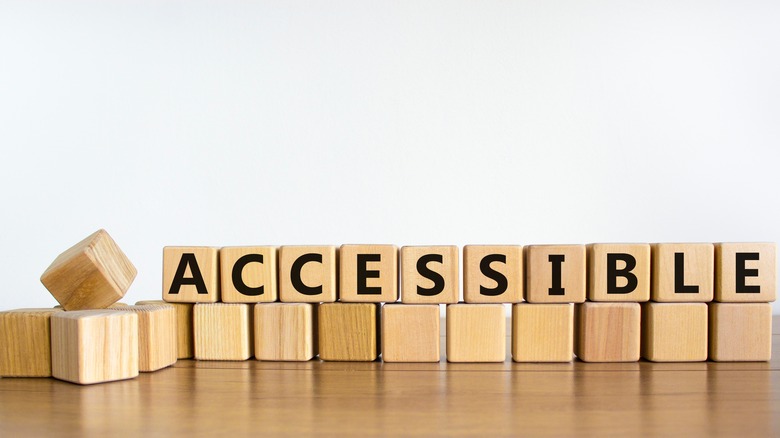 Dmitry Demidovich/Shutterstock
The Xbox Series X|S has various accessibility features that can help make gaming more accessible for people with disabilities. However, many of these features can also make gaming more comfortable and enjoyable for people without disabilities. Microsoft has gained a reputation as a leader in the disability gaming space.
To access the available options, navigate to the Settings menu on your console and select Accessibility.
One of the most useful accessibility features is Closed Captioning. This feature displays subtitles on the screen, allowing people that are deaf or hard of hearing to understand dialogue and other audio cues when streaming movies or playing Blu-rays. To enable this, click Captioning from the Accessibility menu. You can choose the subtitles' font, size, and color from there.
The Xbox Series X|S also offers features like Magnifier and High Contrast, making it easier to see the screen and navigate menus. These features can be beneficial for people with visual impairments.
It's not a feature, more of a peripheral, but the Xbox Adaptive Controller can be a useful option. Microsoft designed this controller with various adaptive switches and other assistive devices, making gaming more accessible for people with disabilities.
How to use Dolby Atmos on the Xbox Series X|S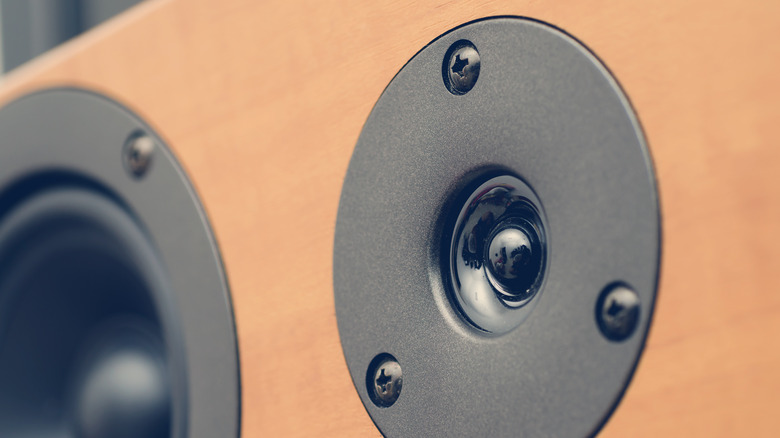 M21Perfect/Shutterstock
If you want to get the most out of gaming on the Xbox Series X|S, Dolby Atmos is an advanced audio feature that can immerse you in your games. This feature provides a high-quality audio experience that is the first of its kind.
To use Dolby Atmos on your Xbox Series X|S, you'll need a Dolby Atmos-compatible device, such as a soundbar or other speaker system. Once you have connected your console to a compatible device, you can enable Dolby Atmos by going to the Audio menu in the Settings app.
Many popular games are compatible with Dolby Atmos, including "Forza Horizon 5," "Gears 5," and "Call of Duty: Warzone." To enable Dolby Atmos in these games, go to the game's audio settings and select Dolby Atmos as the audio format. It's important to note that while Dolby Atmos is an impressive audio feature, not all games and apps are compatible, so it's worth checking the audio settings in your favorite games to see if it's an option.
How to modify your Xbox Series X|S' audio levels to create a perfect mix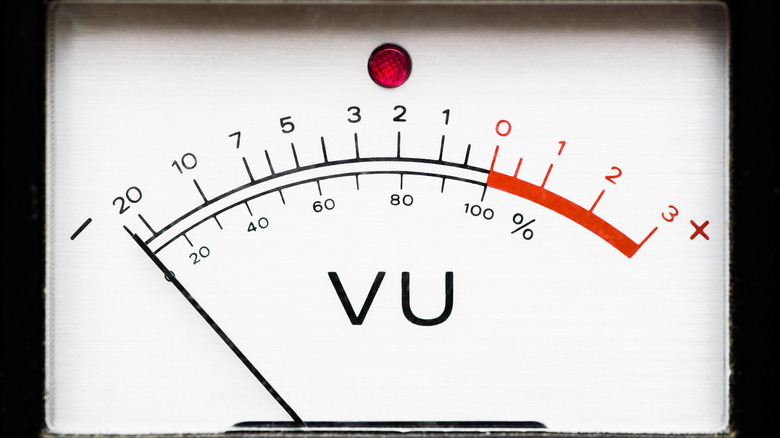 Adam Calaitzis/Shutterstock
Adjusting your Xbox Series X|S audio levels can help you achieve just the right audio mix for gaming. Whether you want to emphasize game audio or music from your favorite app, the Xbox Series X|S has features that make it easy to find the right balance.
To adjust audio levels on your Xbox Series X|S, start by opening the Settings app on your console and selecting the Volume & audio output section. From there, you can adjust the overall audio level of your console and the balance between game and chat audio.
If you want to adjust audio levels for a specific game or app, you can go to the game's or app's audio settings. For example, you can adjust the music volume separately from the game audio in the Spotify app, and this can help you create a perfect audio mix that suits your preferences.
Another helpful feature for adjusting audio levels on the Xbox Series X|S is the Xbox Accessories app. This app allows you to customize your controller settings, including audio. You can adjust the level of your headset and the balance between game audio and chat audio to create a perfect audio mix that suits your preferences.