5 Amazon Features That Will Change The Way You Shop Online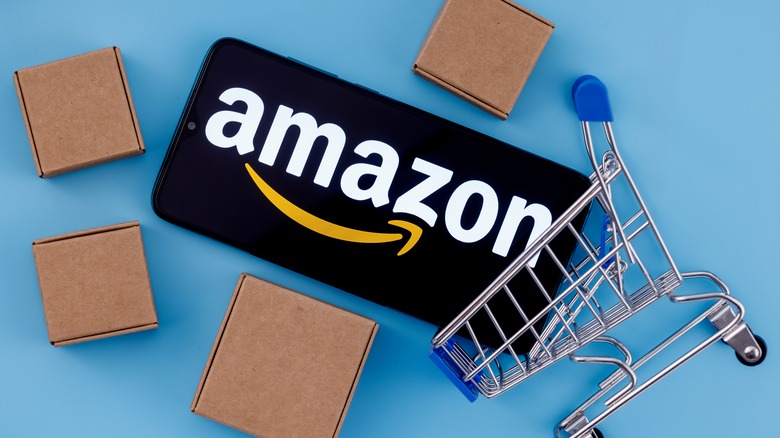 Sergei Elagin/Shutterstock
We may receive a commission on purchases made from links.
Shopping online has revolutionized the consumer experience. 2022 saw eCommerce rise to another new height, with 14.8% of retail sales taking place online rather than in store. This amounted to $1.07 trillion in total sales at digital outlets, according to Zippia. While shopping is done all across the internet, Amazon accounts for a staggering piece of the pie. In 2021, 50% of American eCommerce flowed through the giant. Amazon provides easy access to millions of products as well as a plethora of digital services that can make living a digital lifestyle a breeze. Despite dipping to 168 million in 2022 from 170 million Prime subscribers in the United States at the end of 2021, it has continued to be one of the preeminent online retailers for virtually anything a shopper might need.
Amazon isn't just a shopper's paradise, however. Its Amazon Web Services (AWS) is the world's largest cloud infrastructure provider, making it a major player in the success of many other businesses as well. With all the products and data that Amazon brings to bear, the company offers shoppers a wealth of benefits and favorable features. Amazon Prime is the most visible of these add-ins to the eCommerce experience that a shopper can enjoy while browsing the Amazon digital storefront, but it's by no means the only feature that improves the user experience.
Amazon Prime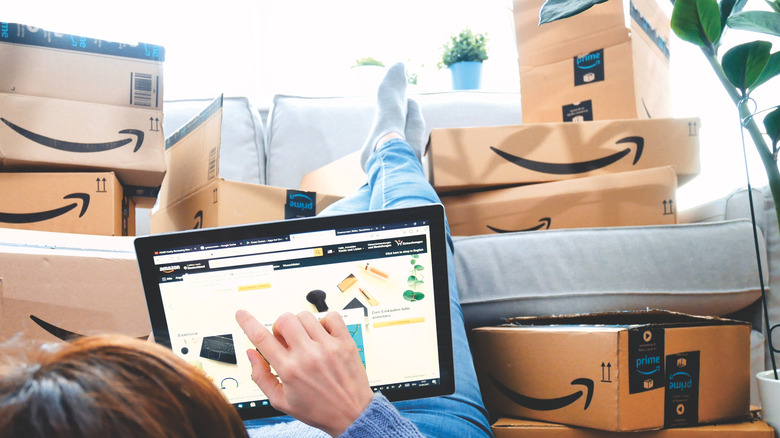 Elpisterra/Shutterstock
Amazon Prime hardly needs an introduction. With so many users in the U.S., the free shipping add-in is a heavily used service among Amazon shoppers. However, there are a number of Prime benefits that many subscribers may not know about. Amazon Prime subscribers can get free two-hour grocery delivery in certain U.S. cities. The rapid turnaround on grocery purchases can slash one big item off your to-do list on a day you're working from home or as a means to get a few essentials delivered.
Prime subscribers also get 5GB of added photo storage included for free on an Amazon Drive account. All Amazon users can store up to 5GB of data for free here, but with Prime you can add full resolution photo and video storage without incurring additional charges.
Another key feature of your Prime membership is access to Prime Day and lightning deals. For those scoping out discounts, an Amazon Prime membership will allow for first access to some of the best price reductions on the site. This makes adding savings into your holiday or birthday shopping a baked-in feature rather than something of a unicorn.
Constantly changing prices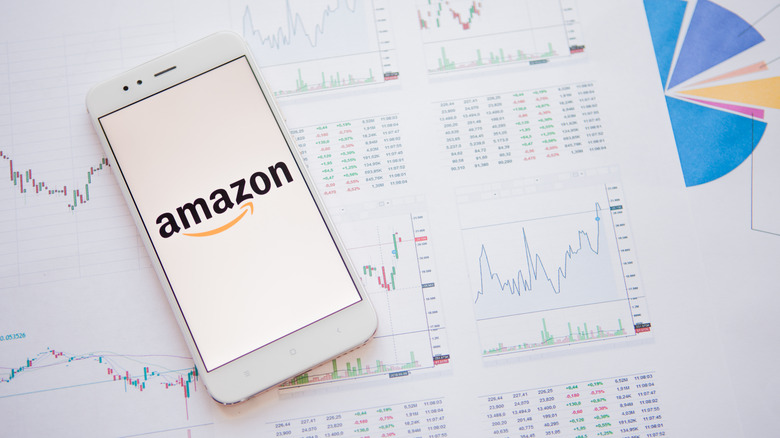 Trismegist san/Shutterstock
Another feature of the Amazon platform that can't be matched by competitors is the scale of pricing changes that buyers can see while shopping. Amazon alters prices so often that the average item will see a tweak roughly every 10 minutes, according to Business Insider. While this might not help much if you're in the market for a time sensitive item, it's a great for those who can afford to be patient. Adding items to your saved for later list will place them directly below your basket on the corresponding page. This will give you a list of routinely purchased items in an easy to find location that you can keep track of without additional work.
The price changes are often negligible, just a few cents at a time, but for some items it's not uncommon to see price swings of a few dollars, or much more for high priced goods. Saving an item for later and watching the price for a few days or weeks before pulling the trigger might give you a notable discount as stock in the Amazon warehouses and buyer interest change over time. Amazon uses complex algorithms based on clicks, purchases, and "anticipatory shipping" to predict consumer behavior. With the enormous volume of data that Amazon collects, the company is able to shift prices in accordance with maximum potential earnings on a second-by-second basis. So, if you're patient, you can use this to your advantage to score discounts.
The collision of recommendations and wish lists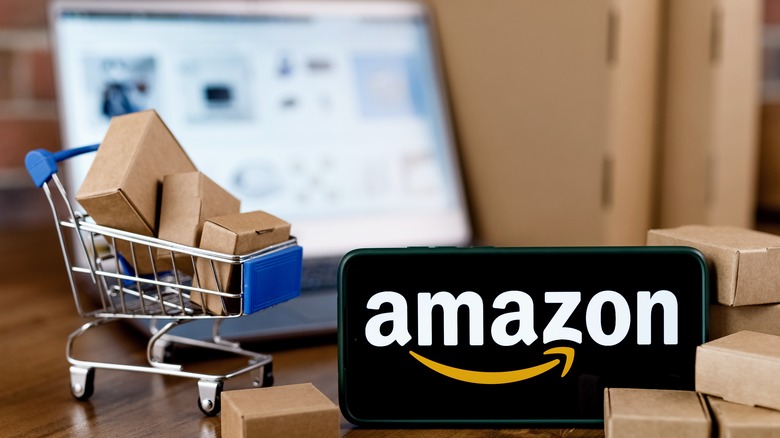 Sergei Elagin/Shutterstock
Amazon shoppers can add any item of interest to a wish list. You can build any number of named wish lists and organize ideas for gifts, household goods, books that you want to read, or otherwise. Wish and idea lists can be made public, so sharing what you're hoping to receive can bring transparency and greater gifting accuracy.
However, lists bring to bear another feature of the Amazon algorithm that can help your shopping endeavor immensely. Amazon's algorithm studies the things an individual shopper clicks on, purchases, and where they leave ratings or reviews. This gives Amazon the highly potent ability to recommend products that may suit any given shopper's future needs. Therefore, browsing through the digital store can help you train the system to recognize the things you search for and may have interest in purchasing later. Adding things of interest to a dedicated (either public or private) wish list can give you better recommendations in the future without having to wade through as bad matches. Building lists of the things you like, need, and typically purchase will give you far more accurate hits from the system.
Amazon Locker locations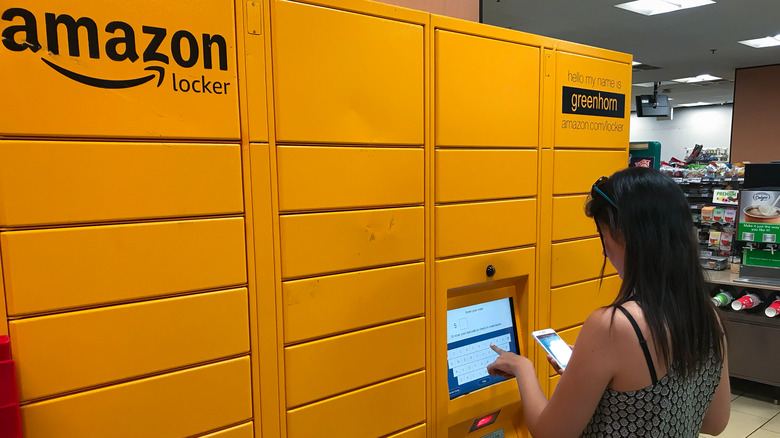 Myriam B/Shutterstock
Amazon Lockers were introduced in the United States in 2011. Lockers make ensuring safe delivery far simpler. Using an Amazon Locker can bring peace of mind that a package will remain safe until you've had a chance to retrieve it, for instance if you're not home when it's delivered. There are countless horror stories of bandits snatching up porch packages. Accessing a package is done with a code that's sent only to you.
Locker services have made a big impact in urban locations and on college campuses in particular. Young professionals and students on the go are big buyers with Amazon, but they may not have the same ability to collect a package right away as some other consumers would. It should be noted, though, that a package left in one of Amazon's Lockers must be collected within three days of the delivery date.
Partner credit accounts and payments options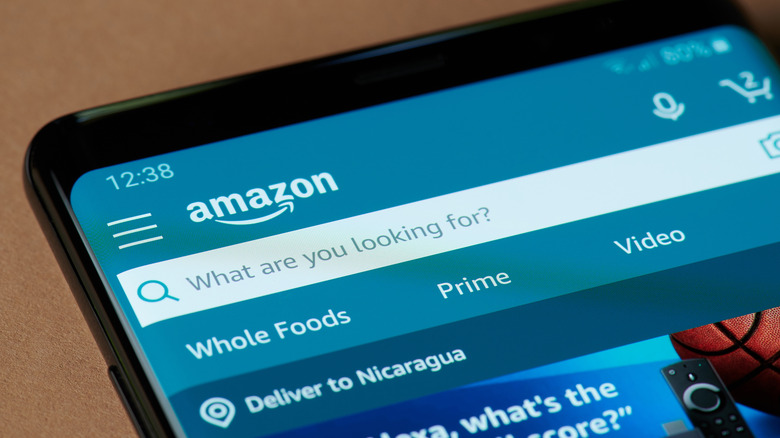 PixieMe/Shutterstock
Amazon has stepped into the 'Buy Now Pay Later' marketplace. This option offers a layer of quasi-credit for purchasing certain items on Amazon, particularly those that may be a little more costly than the average daily spend. Amazon doesn't use a credit check to extend payment plans to users. Instead, its algorithm combs through users' individual purchase history and matches offers on certain goods with certain users.
The site also allows users to purchase goods through their Affirm account. After linking your Affirm account with your Amazon account, you'll select the Affirm option as your payment method when checking out on the site. To apply for an Affirm account, if you don't already have one, you'll just need to provide the service with some financial and personal information.
Buyers can also sign up for an Amazon Rewards Visa Card. This is a Chase credit card. With the card, you can break payments up into installments with lengths depending on the purchase price. Cardholders enjoy interest-free repayments during a promotional period after signup and receive Amazon-specific rewards with normal use outside of those monthly payment options.