Ford's New Autonomous Driving Subsidiary Has Unexpectedly Reasonable Goals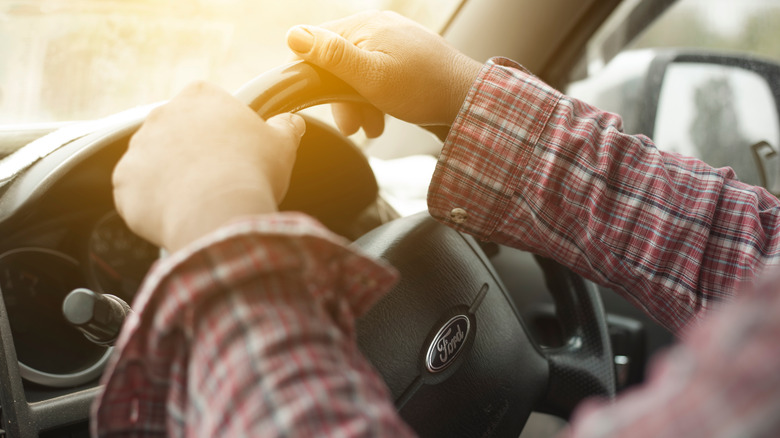 Turian/Shutterstock
Ford is an industry leader in the automotive world, and it has been in the news lately with unique features like the bi-directional charging unveiled in the F-150 Lightning, as well as with its push to build more than 2 million EVs annually by 2026. More long term, Ford is targeting 2030 as a goalpost to be fully electric in Europe among passenger vehicles and to have EVs account for 40% of its entire sales worldwide.
These are some exciting goals, and they will require a significant effort to achieve. In a step toward that outcome, Ford Motor Company announced the formation of a new subsidiary called Latitude AI. The subsidiary features a 550-person team that has been tasked with developing automated driving systems that will make their way into future Ford vehicles. 
"We believe automated driving technology will help improve safety while unlocking all-new customer experiences that reduce stress and in the future will help free up a driver's time to focus on what they choose," Sammy Omari, executive director of ADAS Technologies at Ford and the new CEO of Latitude AI said. This sounds like big news, but the team is remaining unusually grounded in its approach to tackling this important issue.
The goals set forth by Latitude AI are surprisingly modest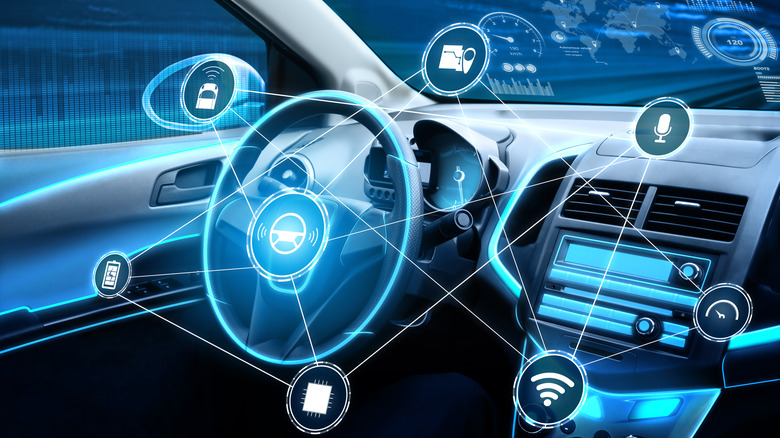 Blue Planet Studio/Shutterstock
According to Ford, the Latitude AI team will be tasked with developing new "automated driving technology," and it'll kick its work off by developing a driver assistance system that the automaker describes as "hands-free, eyes-off," suggesting Level 3 functionality. This ultimately represents a big expansion of Ford's existing autonomous efforts, of which it already boasts its Level 2 BlueCruise hands-free platform that was designed specifically for highway commutes. The automaker notes that Latitude AI's team will also work on BlueCruise "advancements."
The goal for Latitude AI's initial efforts appears to be developing autonomous driving tech that specifically targets instances of driving that one may find either stressful or boring, making the overall driving experience more enjoyable. The company provides congested traffic and long stretches of empty roads as examples of driving scenarios its tech will improve. "We see automated driving technology as an opportunity to redefine the relationship between people and their vehicles," Doug Field, chief advance product development and technology officer at Ford offered.